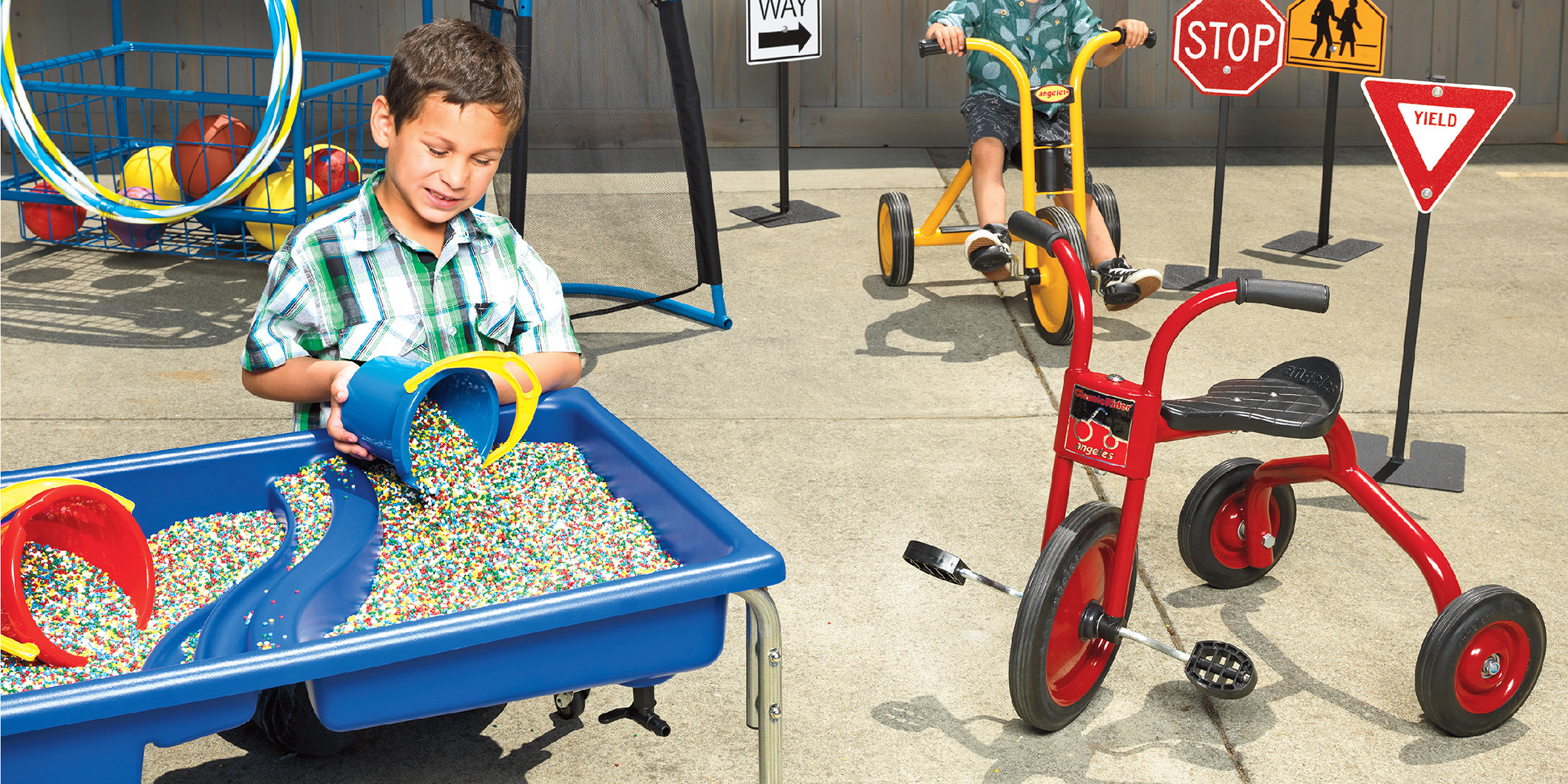 Introducing the SilverRider series of tricycles, scooters, pushers, and big wheels. The perfect solution for parents who want a durable and safe ride for their children. These trikes are designed to withstand constant use and come with a range of features to ensure safety and comfort.
Without a doubt, encouraging children to exercise is essential for building positive habits, reducing stress levels, and elevating mood. Exercise releases natural painkillers and mood elevators in the body, reducing the levels of stress hormones like adrenaline and cortisol. With SilverRider trikes, your child can enjoy hours of fun, safe exercise while improving their physical and mental health.
Features that make SilverRider Trikes unmatched
Constructed with a welded steel frame that is coated with durable chrome plating, SilverRider trikes resist rust, making them ideal for outdoor use. The wheels are made of spokeless steel with solid rubber tires that contain self-lubricating nylon bearings, making them long-lasting and easy to maintain. Additionally, the trikes come with a no-pinch, recessed hub that keeps your child's fingers safe.
Notably, one of the best things about the SilverRider trikes is their easy 1-bolt assembly. So children will be riding their new trike within minutes of opening the box. The ride-on pushers are suitable for children 18 months and older and accommodate up to 70 lbs. The seat measures 12.75″H, the front wheel is 8″ in diameter, and the handlebars are 20″H, creating a comfortable design.
In addition, the sleek, modern design of the SilverRider trikes is a hit with both parents and children. The chrome plating shines like the chrome on your favorite muscle car, and the red accents give it a fun and playful look. Your child will feel proud cruising around the neighborhood on their dream machine.
Lastly, the SilverRider trikes come with a 5-year warranty and measure 26″ x 20″ x 20″. For best results, we recommend storing the trikes indoors. With its durable construction, easy assembly, and safety features, the SilverRider series is the perfect choice for parents and business owners looking for a safe, durable, and fun ride for their children.
tags: