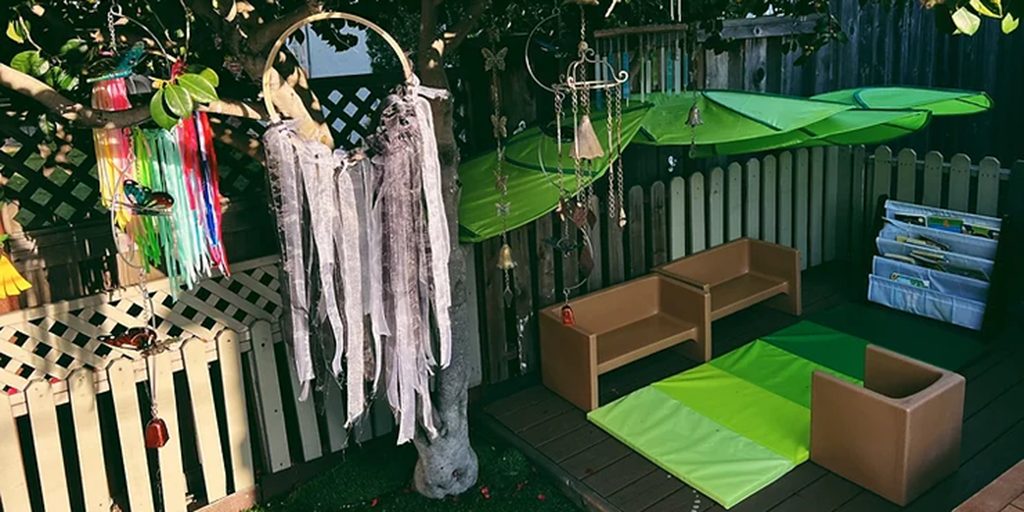 Spring is here and it's time to go outside! Wouldn't it be great to bring the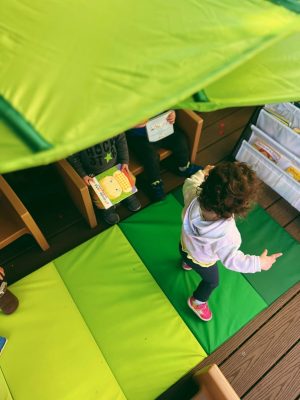 classroom outdoors? Check out how influencer Tinkerwonderplay created her comfy corner outdoors for her students using our Adapta-Bench® and cube chair!
Undoubtedly, spending time outside and getting some fresh air is vital to a child's development. Creating spaces like this comfy corner gives children a space to decompress and relax. Sometimes after a long day of play, children don't want to run around when they go outside, but would rather have a space to sit at and evaluate their day and emotions. The great thing about comfy corners like this is their versatility! Create a space with a book display for a quite experience. Try including a sensory table for a more immersive experience. Whichever route you take, children will benefit from and appreciate the added time outdoors and the change of environment while doing activities they would normally do indoors.
Our Adapta-Benches and cube chairs come in a variety of colors, but our almond color pairs perfectly with any color scheme or aesthetic while adding a modern touch. The great thing about these products is that they perform just as well outdoors as they do indoors, making them a great option for your outdoor comfy corner. Not to mention, they also offer versatility; use them for seating or as tables! These durable yet lightweight chairs are made of LLPDE material and feature gently rounded corners.
tags: