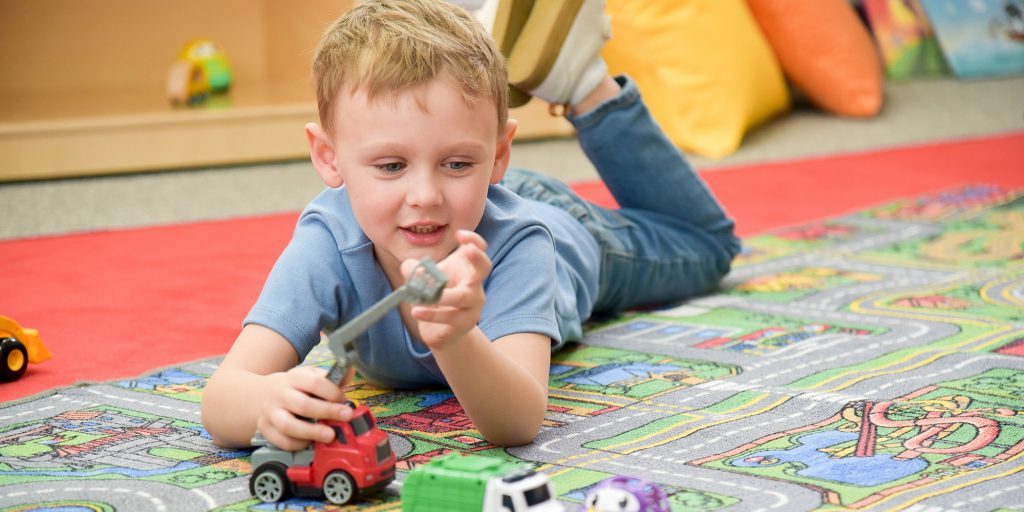 Early education is constantly emphasizing the importance of merging learning with playing. Toddlers and preschoolers respond positively to any activity focusing on these two core ingredients. When one is missing, the activity falls short in terms of the impact it has on kids. It's akin to setting out to bake chocolate chip cookies but leaving sugar out of the recipe. Not a pleasant thought.
Multi-faceted, play carpets blend the best of the best to keep the development of children on track. Like chocolate chip cookies with all the ingredients, they produce satisfying results.
Carpet Bundles = VALUE
What is the ideal play carpet combination? Each option is fun and functional. More importantly, the prices are so low, in some cases it's almost like buying 1 and getting a few more free! Choose from multiple options before it's too late. Supplies are limited. Shop the SALE!
Hit the Target with Hopscotch & Marble Aim Play Carpets
Tossing a small bean bag, coin, or stone into a numbered square while playing hopscotch requires kids to develop their visuospatial and gross motor skills. Hopping, picking up the object tossed, and returning down the numerical path to the starting point, these key components help kids with balance and coordination.
Hopscotch helps kids learn to count, and their designs use rainbow-rific colors to keep kids engaged. The From Sea to Sky Hopscotch Play Carpet also features fun visuals, such as a whale, octopus, and fish in the sea and an airplane, clouds, and birds in the sky.
The Marble Aim Play Carpet similarly helps kids with gross motor & visuospatial development while they learn to add and use numbers.
Social Interaction & Pretend Play
Hopscotch and Marble Aim Play Carpets promote social play experiences. Road rugs are unique since they also incorporate pretend play. Whether playing individually or in social groups, road rugs jumpstart every child's imagination. It's a fun backdrop with any number of themes. No matter the theme, kids' imaginations fly from 0-60 in seconds. Play activities with road rugs are sure to take many turns and twists.
Play carpets also encourage kids of diverse ages to play together in a group. Younger children benefit from watching their older mentors while playing. Sometimes little ones choose to play on the same carpet but don't interact. They are in their own world and have not learned to include others. This is a normal stage of play. Eventually, kids will begin to include others. Learn more about the stages of play at How to Move Kids Through the Stages of Play.
World & US Map Play Carpets
Children are just adults in training. Some learn visually, some auditorily, and some kinesthetically. (Or a combination of the three.) Our World and US Map Play Carpets provide a visual reference for tikes to understand where they live compared to other states and countries.
They will begin to form the concepts of what continents are, islands, oceans, lakes and more. It's a fun and colorful teaching aid for teachers to use when bringing up these and other complex concepts. Educating children about the uniqueness of each culture is a side benefit. It's an early introduction to the importance of inclusion.
The Sum of All Play Carpets
For the fullest, multi-faceted, learning experience, buy one hopscotch, one marble aim, one road, and one map play carpet. With prices this low, it's affordable to try a little bit of everything.
tags: