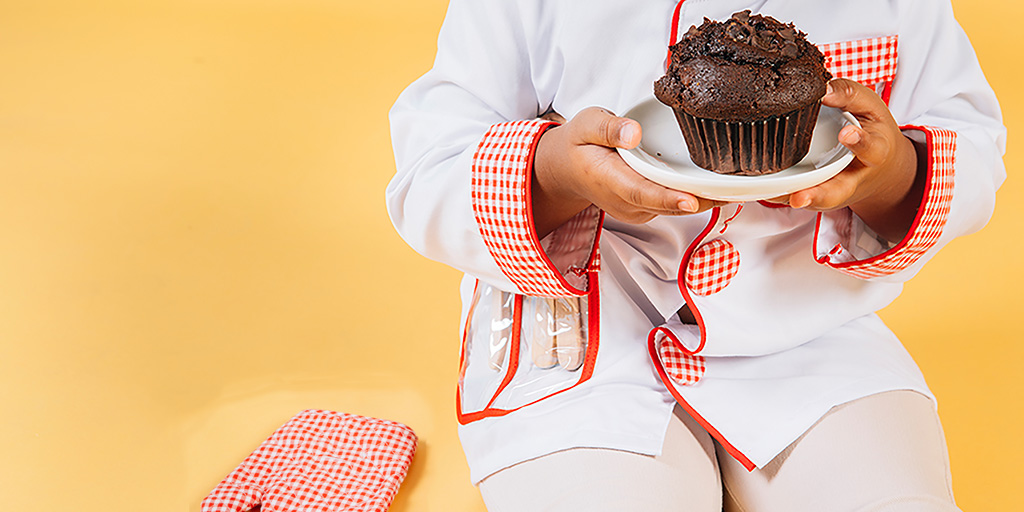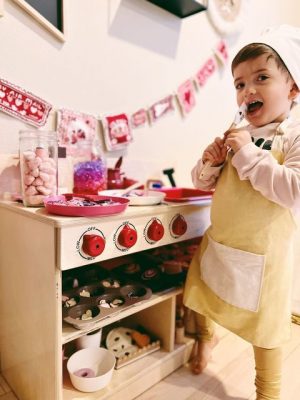 Children love to use their imaginations. There is no denying it. A fun way to refresh your dramatic play area is to give it a creative theme. With Valentine's Day just a few days away, converting your child's pretend play kitchen into a Sweet Treats Bake Shop is a great way to help them explore a new role playing scenario.
Children's Factory's Birch Toddler 2-in-1 Kitchen Set is perfect for any dramatic play space. The rest of the bake shop can easily be set up by providing kiddos with baking tins, bowls, cookware, plates, and baking tools. Another option is to strategically place pretend treats and sweets in the space. By adding loose parts, such as acrylic ice rocks, rocks, wooden hearts, gems, and flat marbles will further ignite their imagination. Any additions to their accessories results in an enhanced imaginary play experience. After you setup, simply invite the child to PLAY!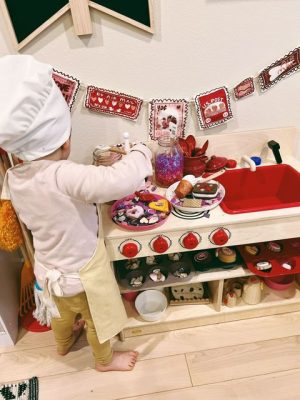 Dramatic play is a crucial part of early childhood development. Pretend play presents limitless possibilities for children. It encourages children to use their imaginations in its truest form. During the process, children will build social and emotional skills, problem-solving skills, take risks, language skills, and start to develop individual characteristics. If there is one thing parents need to do more, it's encouraging kiddos to use their imaginations. Dramatic play gives them the freedom they need. After all, children don't need parents to keep their schedules 100% full – they need some free time to do the work of a child, which is to play.
tags: