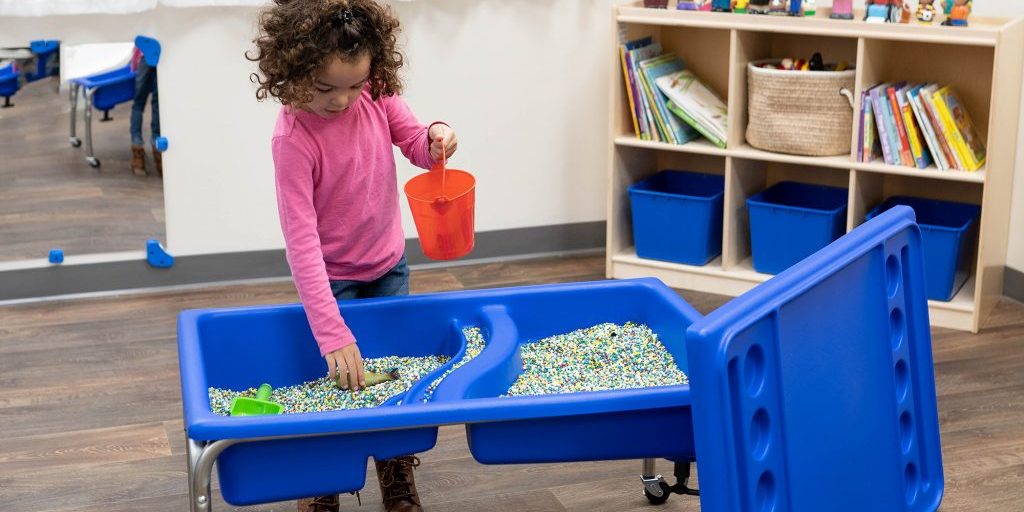 Sensory Thrillers & Spillers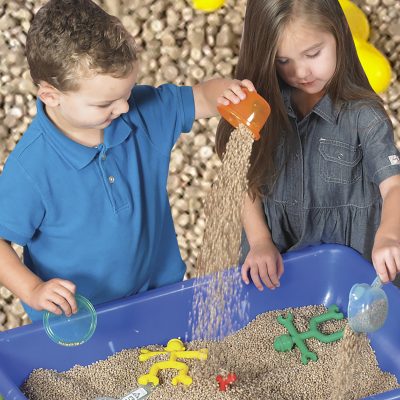 Who else is having trouble coming up with ideas for homeschool activities designed to engage all the senses and keep your little ones busy? You are not alone! Most parents have found themselves homeschooling their children during this unprecedented time of home isolation. And most of us are trying to figure out what to do next! Below are some ideas that we know can help.
Children's Factory® Sand and Water Sensory Tables will provide a thrilling sensory explosion your kids will adore and you'll be a Homeschool Hero before the day is over.
Homeschool Activities
Learning doesn't always mean sitting at a desk with a pencil and paper. There are many facets to learning and kids are like sponges just waiting for you to teach them more! Implementing some of the tools the pros use will give your lesson plans Superhero status.
Sand and Water Sensory Tables enable homeschoolers to explore thrilling concepts such as waves and tsunamis. Use the table to illustrate different factors affecting an object's ability to float and sink or even how gravity pulls the water down the drain when it's time to clean up.
Enlist the help of some inexpensive teaching aids you already have lying around the kitchen. Old measuring cups, scoops, and sponges work perfectly for spilling.
Add a fun tactile twist to traditional sand and water activities with colorful, texturized Kidfetti® Play Pellets.
To ensure clean-up is seamless, purchase accessories to keep the spilling manageable. Smocks will keep your kiddos clean and dry, and Messy Mats will protect the floors when tables are used indoors.
Children's Factory® 24"H Neptune Sensory Table & Lid Set
Features two basins and two drains to make cleanup a breeze. Basins are divided by a waterfall to inspire conversations about how water flows. Our Sand and Water Sensory Tables can even be used as portable sinks. Add some warm water and soap, sing the ABC's while they wash and before you know it, cleaning is FUN!
Sensory Tables
Fun shaped sensory tables can be configured in a row for individual play or a circle for community play. Sensory Tables feature durable plastic table and lid and a convenient lower shelf for supplies. These Sensory Table & Lid Sets are available in Red, Green, Blue, and Yellow. Tables adjust in height from 18" to 24" which means they grow with your child!
Kidfetti Play Pellets
Add a colorful twist to Sensory Table playtime and comes in Woodland and Primary colors.
Pro tip: Place Kidfetti pellets into a see-thru jar, add some herb plants and water. Your kids can watch the roots grow plus have some yummy fresh herbs for cooking.
Time To Clean Up!
Every successful homeschooler knows any accessory that will make clean-up easy and fast will be a winner with teachers and children! Kids' Smocks and Messy Mats will make your life a breeze.
Below are a few things to help you keep the mess under control!
Kids Small Washable Smock
Kids Medium Washable Smock
Round or Rectangular Splash Mat
tags: