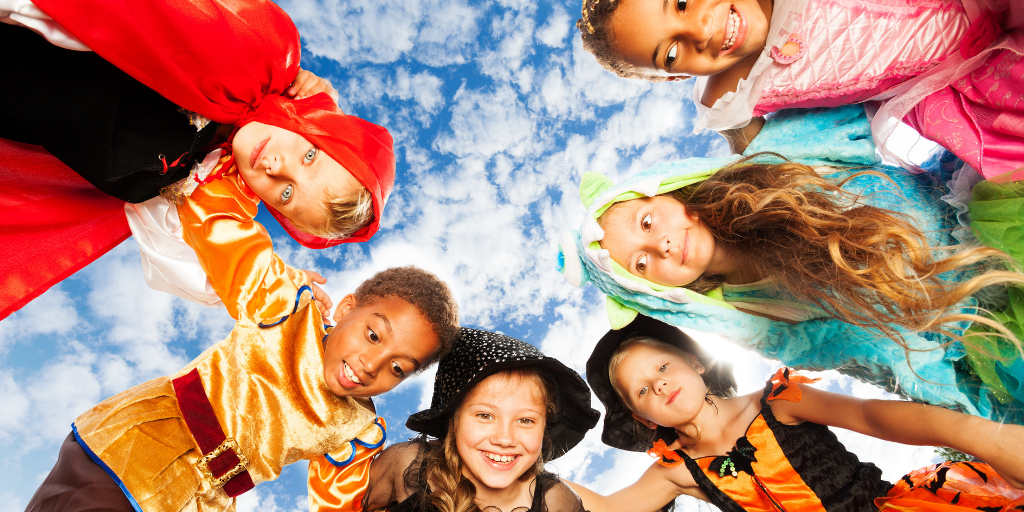 Calling All Ghouls and Boys
From pumpkin carving to finding the perfect costume, Halloween can be a very exciting time of year for children!  Little goblins, ghouls, princesses, and ghosts can't wait to take it to the streets. But as a parent, we want to help ensure that they also have a safe holiday experience!

Here's how to plan the perfect Halloween for your little monster!
Cutest Pumpkin in the Patch –
An option to carving a pumpkin is to let your child decorate their pumpkins with markers and other crafty materials. But if they insist on the pumpkin being carved, have the child draw the pattern on the pumpkin and let the parents do the carving while the kids clean out the pulp and seeds. For added safety, try lighting the pumpkin with glow sticks instead of candles.
Spook in Style –
Plan costumes that are bright and reflective and make sure their shoes fit well to prevent tripping.  Consider using make-up instead of masks that can limit or block their eyesight especially at night.  Buy costumes that are also labeled "flame resistant".
Trick or Treat – A Boo..tiful Night
Parents should always accompany young children on their quest for candy along with flashlights and fresh batteries. Plan on trick-or-treating only on well-lit streets and always use the sidewalk. Stick some reflective tape on trick-or-treat bags to help motorists see what might be in front of them.  Remember to have your little one practice manners when given treats.  A simple 'thank you' will be appreciated.
Witch Way to the Candy? –
A good meal prior to parties and trick-or-treating will discourage youngsters from filling up on Halloween candy. Try to ration treats for the days and weeks following Halloween or donate some of your candy to a local charity. Make sure you examine all treats for choking hazards and tampering before letting your child dig in and celebrate!
 Have a safe and spooky Halloween!
tags: