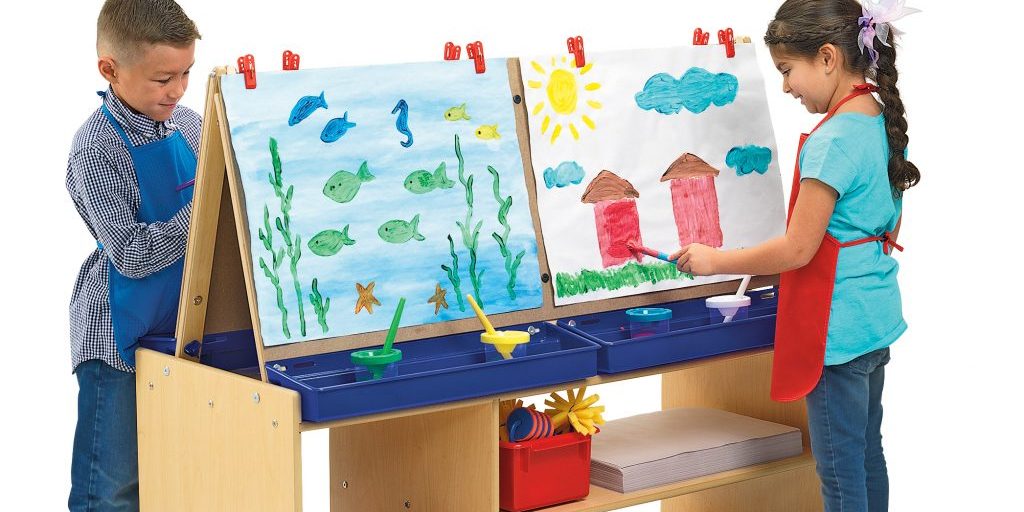 Cultivating Little Picassos
When you ask your child, "What was your favorite thing you did in school today", art and music consistently ranks high on the list. Why? Because it's simply fun!
But art also supports free play and the freedom to manipulate different art materials in an unstructured way allowing for fun experimentation. For example, when a child mixes paints, they learn to understand that adding just one color to another color can make big changes. And when they use paints, glue, markers or other artistic materials, they proudly make one of a kind masterpieces.
The best way to introduce art to your child is to present them with age appropriate art materials that they will be working with and let them explore these materials in their own unique way with a few easy guidelines from mom and dad. It may look like a lot of scribbles, uneven lines and big messes to you as an adult, but it's a way for your child to express their feelings and ideas through creativity. Grasping pencils, crayons, chalk and paintbrushes can also help your child develop their fine motor muscles. Studies also show that art education strengthens critical thinking and problem-solving skills.
Children's Factory knows the importance of early childhood art. Their high-quality products are designed to give kids an inspiring and safe place to think freely and experiment outside the lines. In today's digital world, this special hands-on creative time for kids is just what the doctor ordered. Art can provide children a calming activity and instill a love of art that lasts a lifetime. 
So, start encouraging your little Picasso to create their own unique masterpieces and let their true colors shine! 
View more Classroom Furnishings at www.childrensfactory.com
tags: