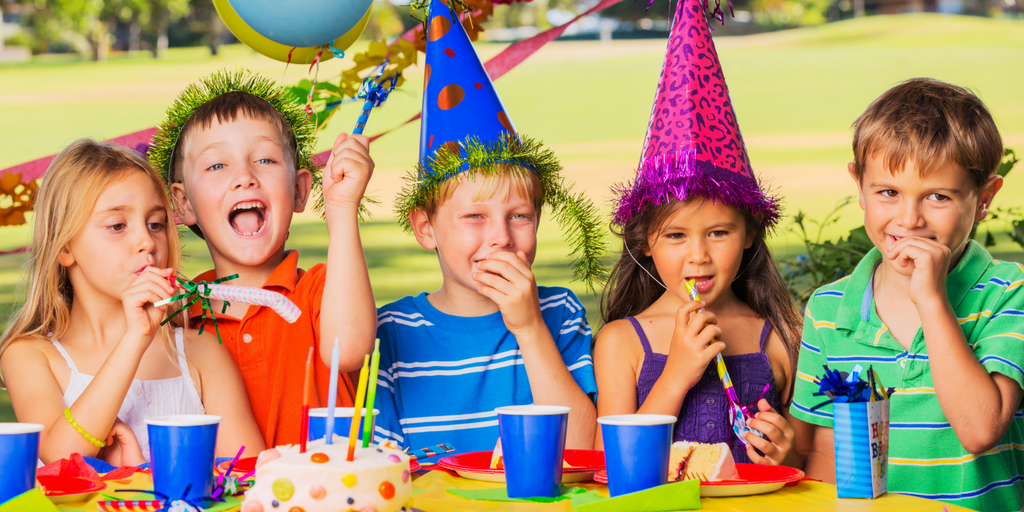 Cheaper Birthday Parties 
So you want your little one to blow out some candles, and not blow through your savings account. Right? Unfortunately, the expectations around a kid's birthday party has gotten a bit out of hand. Thankfully you do NOT have to remortgage your house to have a great birthday party.
Here are some ideas for throwing an amazing birthday party so you don't have to break the bank.
Book Character Party

If your child likes to read, have the children come to the party dressed like their favorite character from a book.  They can indulge in fun and fantasy straight from the pages of famous reads. Have the children make up their own story or paint or draw pictures to tell a story, then have them fold the pictures into a little book. Have the children play a scavenger hunt where the guest of honor and friends get to search for books that will then be given as gifts.
Craft Party
If you have a child who really loves to create, a craft party may be the perfect way to celebrate your budding artist's birthday. This is also one of the easiest kinds of parties to do on a budget. If the child's birthday is close to a holiday, consider letting everyone make crafts related to that holiday to give as gifts. The kids will love showing off their art work to their friends and family.
Pajama Party

Invite a few close friends over for a fun night of watching movies, playing games and snacking. Everyone can wear their pajamas to the party, make homemade pizzas, and enjoy a few other treats while playing games or watching movies. For a twist on classic charades, have the kids pull cloud-shaped clues from a pillowcase. Play musical pillows instead of musical chairs and crank up the music for some night time fun.
Chef Party

If your child likes to cook, invite a few friends to the birthday party to make some fun recipes. Decorate and personalize an apron and chef hat and then children can learn how to bake from scratch, toss pizza dough and decorate cupcakes – all in a playful atmosphere of fun! When it's all said and done, every child leaves with homemade goodies, a keepsake apron and a taste of cooking that will hopefully leave them hungry for more.

Keep the focus of the party on your child and be sure to listen to their ideas once a party theme has been set.  At the end of the day, what your child will remember most about their birthday party is quality time with you and getting to laugh and play with their friends.
tags: