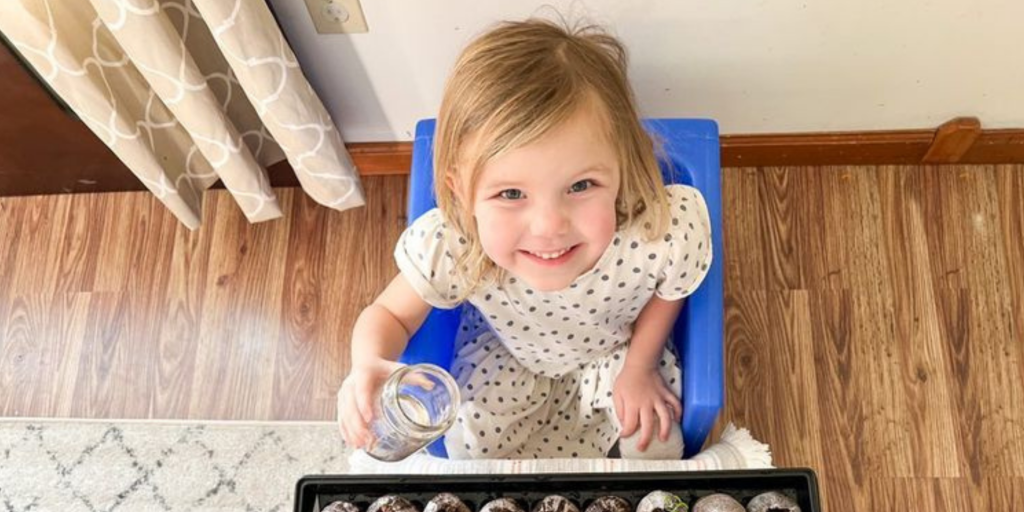 The heart and soul of every amazing flexible learning space is debatable. Yet, despite many good arguments, educators tend to agree classroom design significantly impacts the success of the ever-evolving needs of Gen. A kids as it pertains to learning.
Why Kids Thrive
According to research¹, teachers who participated in the study in Australia in 2018 found traditional classrooms were not contributing to the success of all students. Many students were increasingly disengaged, and teachers felt they were no longer adequately preparing kids to enter the modern workforce. Replacing old school rows of desks in classrooms with couches, bean bags, ottomans, and standing desks created open spaces and room for smaller, break-out zones for quiet time.
Some of the areas of learning researchers found benefited most were:
Student-centered learning: Teachers were no longer the sole focus of learning. Students became central to their own learning. High-order skills such as critical and creative thinking and problem solving were enhanced.
Social and emotional well-being: Inclusiveness and student interaction was impacted by classrooms layout. Many primary school students noted they had a more positive feeling towards learning in their new spaces with brightly colorful furniture, indoor plants, and improved air and light quality.
Physical wellness: Classrooms became more ergonomic, comfortable, and facilitated movement which led to a greater sense of well-being.
Student engagement: Kids were more motivated and engaged. Teachers felt students became more autonomous.
Challenges in Adopting Flexible Learning Spaces

Change never comes without challenges. Researchers noted the biggest hurdle teachers had to learn to overcome was managing behavior. Noise and other distractions were also negative factors.
Flexible, Free, & Fun Learning Spaces

Nothing squelches the fun like a space that is overcrowded. Like the stepsisters, who tried to squeeze their feet into Cinderella's tiny slipper, crowded spaces do not promote fun, active play.
Clearing out some unused and unneeded furniture carves out some open space for freedom to reign. For example, our stackable MyPosture™ Chairs help easily and quickly clear multi-use spaces.
Indoor-Outdoor Multi-Use Seating
Children's Factory's Cube Chairs have been one of our most popular products for many, many years. These chairs can be used indoors as well as outdoors. With 2 seat heights from which to choose, their value lies in their ability to fit children of various ages and sizes. For an added bonus, the Cube Chair doubles as a table when turned on its side.
The Adapta-Bench® takes the value-added, multi-use idea of the Cube Chair one step further. It offers social, group seating with all the same benefits. Pairing an Adapta-Bench® with a Cube Chair is a great way to give students the option to sit alone or with a friend. Both are available in matching woodland and primary colors.
Do You Promote Spontaneous Art?
When did graffiti and art become interchangeable? We could give you a long-winded history behind contemporary art, but it's probably not necessary. Early learning can call any child's spontaneous art instinctive and part of their natural way of expressing themselves. Instead of actively focusing on preventing children from drawing on tables and walls, why not make spontaneous art acceptable in every classroom?
Paint your walls with dry erase or chalkboard paint. Creating the perfect arts and crafts space might only require a minor adjustment like a painted feature wall. Chalk paint and dry erase paint are two options that allow kids to safely decorate the walls without committing our classrooms to a cacophony of colors that might overwhelm the senses.
Occasionally, rooms require investing in new furniture to help kids discover their hidden talents. Our new As We Grow™ Adjustable Height Tables offer dry-erase tops for spontaneous art.
Flexible Learning Spaces Deliver Classroom Comfort
Regardless of age, when participating in diverse school activities, there will always come a time when kids seek a place to take a seat for a few minutes. Sometimes kids are seeking a place to rest, eat a snack, socialize, etc. Other times the teacher has asked them to transition to the next activity. Either way, flexible seating is a staple for most classrooms.
Reading nooks usually require different seating options compared to those for collaborative spaces or maker spaces. When movability is not an issue, many educators rely on our Value Line™ Sofas and Value Line™ Chairs or As We Grow™ upholstered furniture to offer cozy seating. Book nook worms find these choices comfortable for spending some quiet time reading or studying. They also work for socializing and group activities.
Furniture is an investment. Most parents and educators understand limited resources make it more important than ever to make sound purchasing decisions. As We Grow™ upholstered furniture grows with children to provide the value parents and educators desire. Chairs and sofas include 4 wooden legs to raise the seat height from 8.5-inches to 12.5-inches high. The legs simply screw in provided leg holes, which means it will be a quick and stress-free process.
Back-To-School 2022
Back-to-school is not far away. Now is the time to consider which pieces of furniture you need to create more flexible learning spaces. Every generation will benefit from embracing and transitioning to a modern learning environment that promotes wellness, so kids thrive.
References:
1: https://www.researchgate.net/publication/320860795_Perceived_interplay_between_flexible_learning_spaces_and_teaching_learning_and_student_wellbeing
https://blog.nuvistahomes.com/blog/flex-room-ideas-creating-play-space-a5
https://blog.schoolspecialty.com/creating-dynamic-learning-environments-that-support-student-engagement-and-wellness/
https://blog.schoolspecialty.com/art-lesson-plan-public-spaces-a-graffiti-letter-resist/
tags: