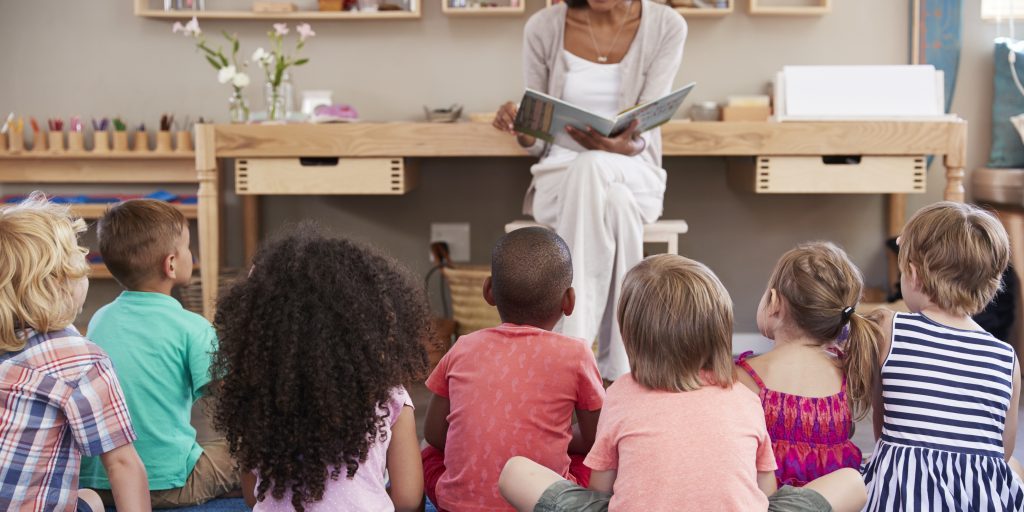 Reading is Fun!
Recently, the state of Virginia started using drones to deliver library books to ensure kids from all backgrounds would have access to reading materials this summer. It might sound like a scene straight out of a science-fiction movie, but America is stepping up to the plate and implementing a lot of outside the box ideas to overcome Covid-19.
Have you started to strategize how you will keep your kids on track this year?
The library might be one of the most under-used government-funded programs in America. For anyone who has not been to the library since childhood, you're missing out! The library has more than just books. Libraries usually have collections of audiobooks, music, movies, and television shows in addition to books. There are computers for folks to use, comfy seats, and Wi-Fi. The best part – everything is FREE!
The love of reading begins at a young age. Whether you choose to purchase books, use the library, or a combination of both, children do as they see. So,  it's extremely important for you to show your love of reading to your kids often. Maybe take them to the bookstore with you or cuddle up on the couch and read together. When kids have a collection of books available to them, it's common for parents to find they read their favorites over and over again.
Does Screen Time Affect Story Time?
Buying books on an e-reader is often not the same experience for kids as reading a physical book. While adults might collect a few thousand books on their Kindle or Nook, and find no difference between the mediums, children operate on a different level than adults. Their brain is still in the process of connecting their mental world to their physical world. The physical acts of looking at the pictures and feeling the pages while reading a short story are part of the excitement a book holds for a child. It's also a time for kids to bond with their caregivers.
"In a recent study published in Pediatrics, 37 parent and toddler pairs were recorded on video reading three different book formats: enhanced electronic (with sound effects and/or animation), electronic, and print. These pairs were then observed for the number and types of interactions they engaged in while they read.
The Results?
Parents expressed more engagement when reading print books while simultaneously exhibiting an ability to get through more of the story in a five-minute time span. The toddlers who were being read to also talked more about the print books they were being read, and there were more signs of non-verbal bonding that took place between the pairs." (Excerpt from https://www.healthline.com/health-news/why-print-books-are-better-for-toddlers-than-tablets.)
Reading Nooks Encourage Kids to Read
In the movie Field of Dreams, one of the main characters says, "If you build it, they will come." Same theory here, if you set up a cool reading space or nook, the kids will undoubtedly come and read. In fact, those nooks might also become a favorite get-a-way: a place where kids' imaginations take flight. And, it's so easy to design a reading nook for summer learning. Children's Factory exists to provide all the accessories you need to transform your playroom, homeschool, or classroom into an environment where learning and fun go hand in hand.
How it's Made
Children's Factory and Angeles furniture are constructed with safety and comfort top of mind. For example, all edges are rounded to ensure kids won't bump into a piece and injure themselves. Birch veneer furniture features a non-toxic, water-based, environmentally safe, UV finish designed to make each piece extremely scratch and stain-resistant. Foam seats, shapes, and pads are made with soft, PVC-free, vegan leather material.
These featured pieces are GREENGUARD Gold Certified and made in the USA. This certification requires products to undergo rigorous testing. These tests prove the products promote the healthiest indoor air quality by successfully conforming to the EPA's standards for low levels of chemical emissions. Our goal is to provide parents and caregivers with peace of mind, and we will continue to innovate and implement new products with the features necessary to achieve this goal.
tags: