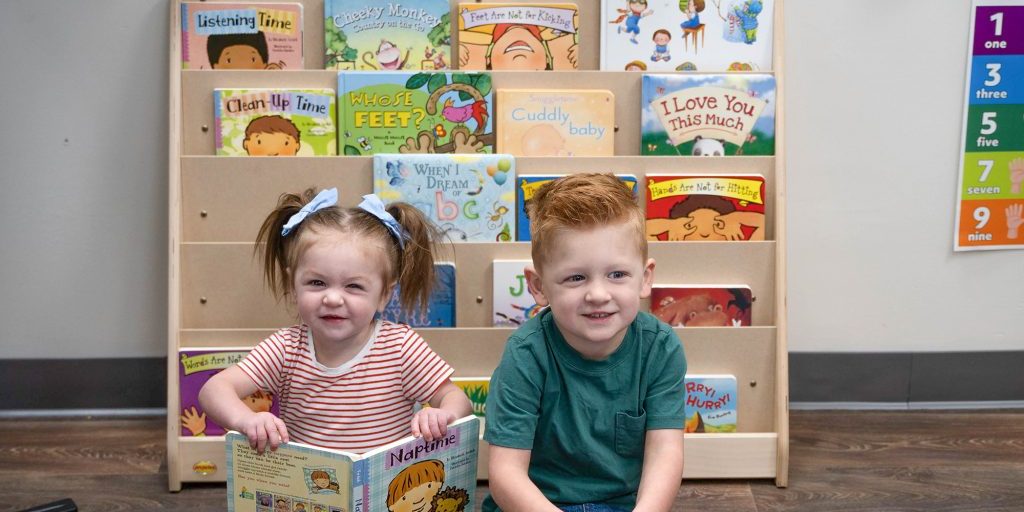 March 2nd is National Read Across America Day and Dr. Seuss's birthday. This is your chance to transform your classroom into a Seuss-tastic fun zone. The annual event is the brainchild of the National Education Association. Designed to encourage children to read, this annual event becomes more Seuss-a-rific when you partner a few arts and crafts projects and educational games with reading books.
WEEK 1
Day 1: Cat in the Hat hat making project.
Kids love arts & crafts projects. Arts and crafts promote problem-solving skills, listening skills, develop fine motor skills, the ability to follow directions, and increase a child's vocabulary. Hats can be made from felt or construction paper and glue. Make sure during story time to read The Cat in the Hat to your students.
Idea #2, make pink drinks for kids and provide crazy, curving straws to drink them!
Day 2: Plant a tree to celebrate The Lorax!
The Lorax's theme revolves around preserving the environment. Allow kids to plant a tree outdoors or bring a plant to school for kids to care for during the school year. Indoor plants are a healthy way to bring biophilic design principles to your classroom. (Learn more about Biophilic Design.) Plants keep kiddos connected to nature even when a true outdoor/nature school experience is not an option.
Day 3: Wear wacky clothes on Wacky Wednesday.
Allow kids to wear clothes inside out or backwards. Maybe they just wear mismatched clothes. Whatever they can conceptualize – let them wear it! Give kids time to choose from an array of Dr. Seuss books to read during quiet time.
Day 4: Get inspired from If I Ran A Zoo.
Have kids share their favorite zoo animal. Add an art project to the mix. Remember in the book, Gerald McGrew decides he wishes the zoo would set all the animals free. He wants to refill the zoo with more exotic animals like the Fizza-ma-Wizza-ma-Dill, "the world's biggest bird from the island of Gwark, who eats only pine trees, and spits out the bark." Have each tike draw an imaginary animal they wish was at the zoo. Make sure they use their imaginations to describe their animal like Dr. Seuss did. What does it eat? Where does it live? What makes it special?
Day 5: Oh, the Places You'll Go!
Celebrate this book by showing a video where different cultures are celebrated. Ask children to describe one place they would like to visit someday and why that place appeals to them. Use a world map or our Where in the World Play Carpet as a fun teaching aid. It will help kids visualize and locate different countries in relation to where they live.
WEEK 2
Day 6: Combine fun and learning with Fox in Socks by wearing blue socks and playing word games.
Play a word game where kids try to come up with rhyming words. Use a Jenga game to have fun with words. Write one Seuss-ian word on each wooden piece. Words like fish, dish, cat, hat, play, day, star car, etc. (Or match the difficulty of the words to the reading level of your kids.) As part of the game, ask tikes to verbalize the word on the piece they remove before adding it back to the top of the tower. This way they are practicing reading while playing. When the game is over you can ask kids to match rhyming words.
Day 7: Horton Hears a Who!
Set up a pin the trunk on Horton the Elephant game. The other option would be to have kids make Horton puppets using construction paper and brown paper lunch bags. Visit this site for details.
Day 8: Green Eggs and Ham.
Make a Dr. Seuss snack for your kiddos to enjoy using marshmallows and a few other ingredients. Of course, read the book to children during story time and encourage tikes to choose a Seuss book to read on their own as well!
Another fun idea is to have children create green eggs by coloring green circles, cutting them, then gluing yellow pipe cleaners to the center so it looks like the yolk. Spatulas are needed for the games kids will play with these green eggs. Have kids try to use the spatula to flip the egg into the air and then catch them on the spatula. You can also hold relay races where kids pass the egg on the spatulas.
Day 9: Celebrate The Sneetches!
Draw a giant Sneetch and place it on the wall as a decoration for Dr. Seuss month. Have kids color 2 stars each and use scissors to cut them to shape. Have kids attach them to the belly area of their shirts with double-sided tape or removable glue dots. During story time, remind tikes by the end of the book, The Sneeches learned to accept and feel good about themselves regardless of their star (or lack thereof). Have kids write something they feel good about on their second star and attach it to the belly of the giant Sneetch you place on the wall.
Day 10: Play Dr. Seuss Bingo!
Download free Dr. Seuss bingo cards. You can also have kids create their own bingo cards. Give them pictures of Seuss-ian images to color. Then ask them to paste their favorite images onto a bingo grid you provide. Each child's grid will be different. Bingo is fun for kids and merging fun with learning is always a winning combination. After the game is over, have kids choose another Dr. Seuss book to read!
National Read Across America Day
National Read Across America Day happens to coincide with Dr. Seuss's birthday. The National Education Association conceptualized this day to encourage children of all ages to read. Celebrating Dr. Seuss's birthday should not detract from this day's true goal. Rather, celebrating Dr. Seuss helps remind us of the fun, imaginary world books contain. It's a place for our minds to explore, take flight, and escape our daily routine. This imaginary world begins when we are toddlers and lasts throughout our lives. It's the gift that keeps on giving. The next Charles Schultz, Walt Disney, or Theodor Seuss Geisel (a.k.a. Dr. Seuss) is out there waiting to be discovered. Oh, what places will they take us? We will just have to wait and see.
References:
https://tackytheteacher.com/dr-seuss-star-bellied-sneetches/
https://madincrafts.com/homemade-dr-seuss-party-games/
https://www.playpartyplan.com/dr-seuss-day-games-activities/
tags: