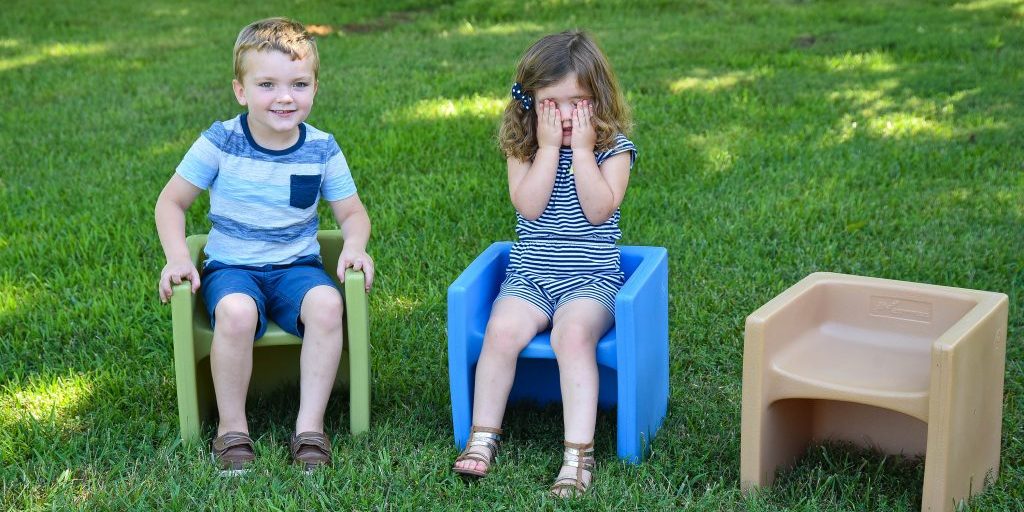 Early childhood education is placing a lot of emphasis on finding ways to bring nature indoors. Since it's not feasible for most schools to transform themselves into a forest school where classes are held outdoors, many are finding the solution lies in redesigning and redecorating their classrooms. These simulated, nature-inspired environments often feature flexible seating and other furniture designed to the reduce stress levels children experience. Additionally, researchers say bringing the outdoors inside helps kids with their attention span, stimulates creativity, and contributes to emotional well-being. To learn more about the effect of natural elements in classrooms on children, visit The Benefits of Biophilic Design in the Classroom.
Woodland Cube Chairs Hit a Grand Slam
Is your goal to design a space with flexible seating inspired by Mother Nature? Cube Chairs have been a classroom, homeschool and playroom favorite for so long, they are sure to help you hit a grand slam. Available in sky blue, fern, blue and almond these versatile chairs are ideal for use indoors and outdoors. Add an educational carpet from our Woodland color palette, a few other pieces of décor, and your space will be flying right over the fence into the grandstands.
3-in-1 Value
Children's Factory is always striving to provide what we call "FUNctional" furniture for children. This term places the emphasis on fun, while not forgetting the function. Cube Chairs can be used in 3 ways. On one side the seat is 6"H. Flip it over, and the chair has a 9" seat height. Turn it on its side, and the chair becomes a table surface for kids to use while drawing, eating a snack, or participating in virtually any activity. The fun colors keep kids engaged in lessons. Kids of varying sizes will all find comfort sitting in these chairs.
Lightweight & Durable Flexible Seating

Cube Chairs are molded from durable, LLPDE material and feature rounded corners for safety. Lightweight, it's easy to tote these chairs outdoors for fun in the sun when the weather warms up. Chairs wipe-clean in seconds and were designed to endure daily use. When the tot tornado hits, it's comforting to know your chairs will hold up to the storm. (We recommend storing chairs indoors.)
Flexible Seating: Design on a Dollar
Some of the hottest nature-inspired themes include props and wall murals you can make yourself. Here are the top 10:
Place the Cube Chairs around a faux campfire with a "going camping" wall mural. Use an old school Airstream camper or a VW Bus as inspiration.
Forest – treehouse theme
Jungle – safari theme
Waterfall or lazy river with rainbow or sunset theme
Cactus – desert theme
Botanical theme
Dinosaur theme
Farm animal theme
Hot air balloon ride theme
On the ranch – cowboy theme
Which theme will you use with the Woodland Cube Chairs to design your next nature-inspired space?
tags: