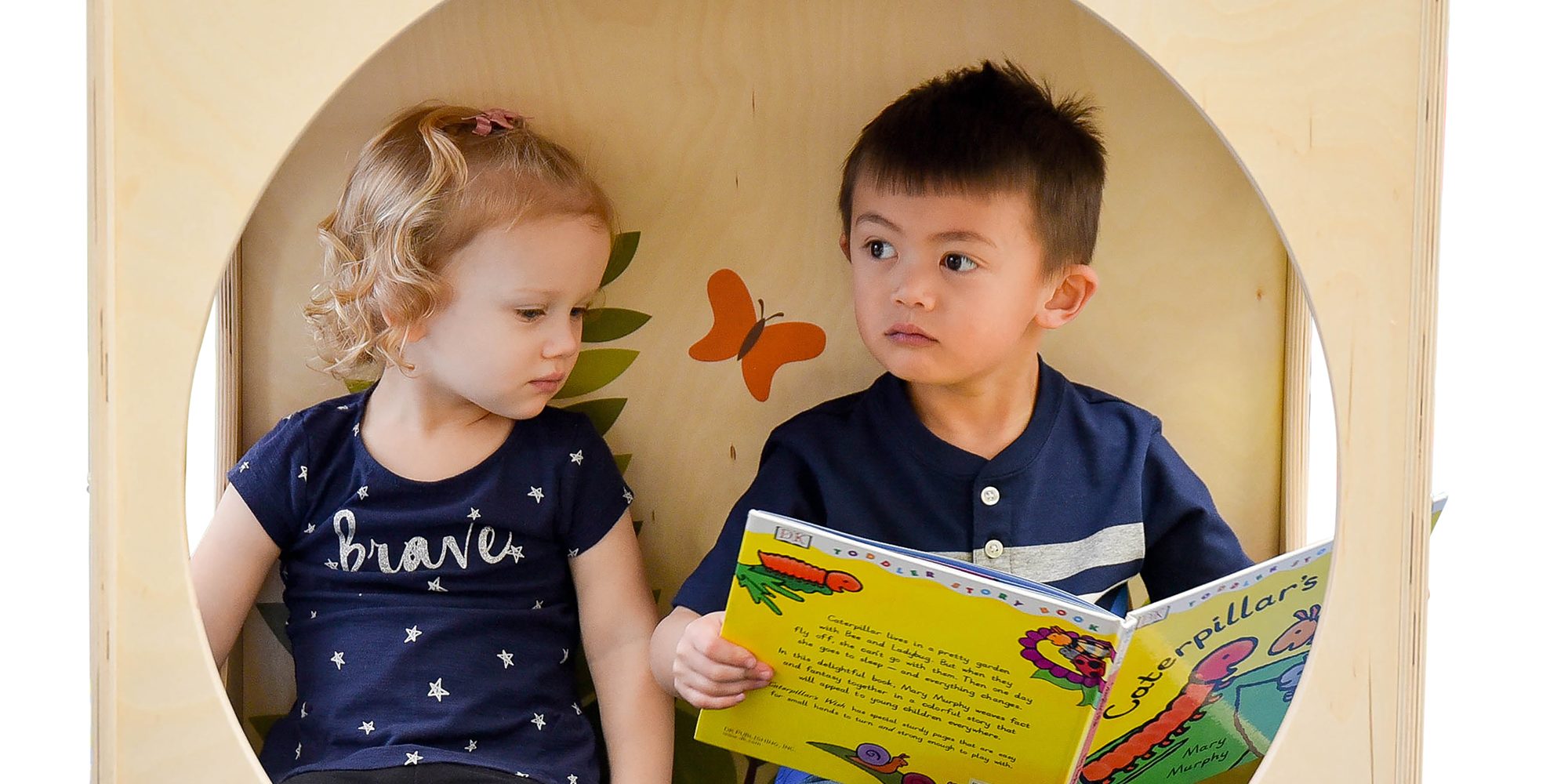 With back-to-school just around the corner, kids are not the only ones who commonly experience the feeling, "Summer is almost over, and it seems like it just started!" Parents, teachers, and caregivers often feel it too. If your goal is to take your classroom from good to great this fall, now is the time to get started.
Back-to-School Greatness: Start by Thinking Outside the Box

Doing something completely different in your classroom for back-to-school can be scary. Not everyone feels 100% comfortable being a trendsetter or thinking outside the box. Yet, modeling certain behaviors for children is pivotal to their learning process. Talk to your kids about how it felt to think outside the box and do something different. When you reveal the human side of you, how you struggled with fear in the beginning, you will be modeling what it looks like to be an overcomer.
Be Proactive
People today are constantly on the go. You can choose to start being more proactive about setting aside time. If slowing the pace down is what you need, Just Do It. Block off 1 hour in your schedule twice a week to devote to making your classroom great. Brainstorm. See where your devoted brainstorming sessions take you. You could be amazed.
Believe It Is Possible
Believing in yourself can be difficult. Start by making a commitment to think positively and formulate solutions to some common frustrations such as:
Lack of funds
Questioning if anyone will notice
Creativity isn't a strength
Not enough time
Model Problem-Solving Skills for Kids
Helping kids develop problem-solving skills is often a focus for educators. Let's show kids how it's done by conceptualizing some solutions to whatever might potentially be holding you back.
1) Loosening the Purse Strings:
Did you talk to whoever holds the purse strings at your school to explain all the benefits and what you plan to accomplish if they spend some money on certain items in your classroom? You might even be able to propose your classroom be a testing ground to see if the results are tangible enough for the administration to splurge for every classroom to implement some of your ideas for back-to-school. Plan ahead. Use pictures. Create a PowerPoint. Clear goals and showing you have done your homework will help win over administrators.
2) Long Term VS. Short Term Focus:
Sometimes kids are not good about expressing how grateful they are. Even parents tend to lack in this area sometimes. Processing a love for our teachers may not occur for many, many years. Surf Google or social media to explore how thankful people are to have had such amazing teachers and caregivers. You will see how much love the average person has for their teachers and it might change your mind. It will redirect a short-term focus to a long-term focus.
3) Creativity Not Required:
Tap into everyone else's creative genius by researching ideas for your classroom on the internet. It's been a game-changer for those who lack in creativity. The internet makes it extremely easy to find ideas on Pinterest and other platforms, which means you don't really need to be creative to blow your students away with how awesome your classroom is.
Go to any Public Library website. They have amazing kids' spaces from which you can glean ideas.
4) Merge Work Time with Family Time:
When time is scarce, then try implementing some creative ways to carve out more time without sacrificing anything important. For example, ask your spouse and kids to help you come up with ideas for making your good classroom great. Next, make the implementation of ideas a family event. Together, you can all share the ownership of this project. Your kids will have fun and feel great about their accomplishments at the end. Additionally, you will feel confident you have not sacrificed family time for the sake of your classroom.
Start a GoFundMe Page
If you are going to be successful in taking your classroom from good to great, you must believe you are able to execute once you formulate a plan. Pump up all the self-confidence you can muster and take the road less traveled. Start having unwavering faith in yourself. Your decision to believe you create your own experiences – good or bad – is going to be empowering.
Stumbling blocks become stepping-stones when you take proactive steps towards achieving your goals. What if you started a GoFundMe page and tried to raise money to make your classroom great? Read some fun success stories to get your mind in the right place.
Act Like an Olympian
Successful Olympic athletes often embody a thought process that includes the following:
They believe they can win.
Winners often visualize themselves doing something before they actually do it. Olympic athletes use visualization and imagery to practice before they actually get to the Olympics. According to a NY Times article in 2014 on the subject titled, Olympians Using Imagery as Mental Training, "Visualization has long been a part of elite sports. Al Oerter, a four-time Olympic discus champion, and the tennis star Billie Jean King were among those using it in the 1960s."
Pro Tip:
Reprogram your subconscious mind by listening to daily affirmations to focus on your goals and begin thinking like an Olympian.
Ready for the Adventure?
Change is always difficult. The choice to take your classroom from good to great is undoubtedly going to be a wild ride. Are you ready for the adventure? Find out more about CF's Top 10 Must-Haves for Back-to-School 2021.
BUY IT ON AMAZON:
Woodland Pillows – 12″ – Light – Set of 6
Woodland Pillows – 17″ – Light – Set of 6
Woodland Pillows – 27″ Dark – Set of 3
CPR3077 Friendly Fern Rug – Brown – 144 x 96
CPR3076 Friendly Fern Rug – Brown – 108 x 72
CPR3075 Friendly Fern Rug – Blue – 144 x 96
CPR3074 Friendly Fern Rug – Blue – 108 x 72
ANG1535P Nature Reading Cube with Artificial Grass Mat
ANG1568 – Write & Wipe Easel with Storage
ANG1619 – Mobile Teacher Stool – Blue
AFB7930 – Universal Rest Mat Cart
AFB7920 – Mobile Drying Rack and Art Easels
Amazon Store: Back To School Must-Haves
Go2 Bean Bags 35″ and 26″ in an array of colors
tags: