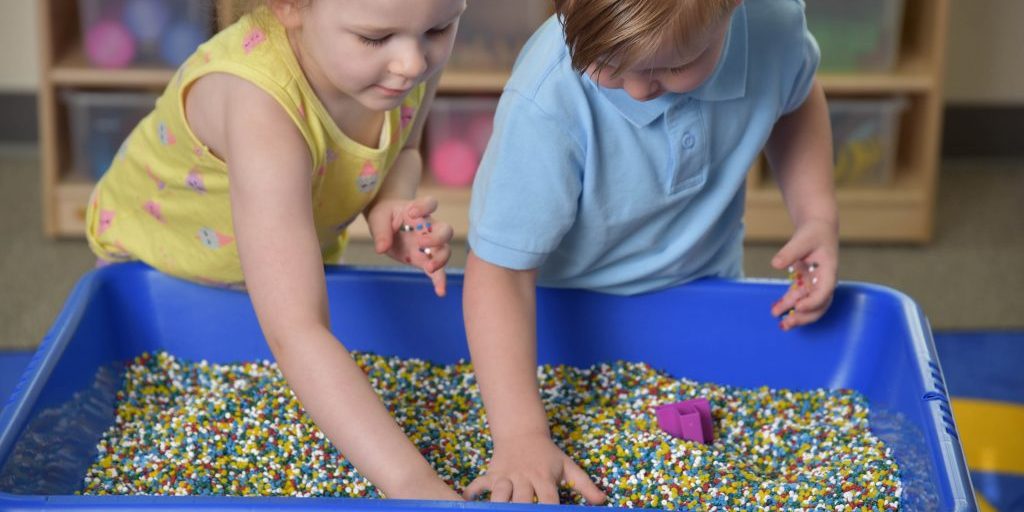 Every child can benefit from sensory play activities. It stimulates the brain and builds neural pathways that improve sensory processing systems. Many sensory activities are also used to encourage social play and pretend play. Engaging 2-3 of your child's senses during any one activity is usually considered a job well done. Yet, when pondering the 5 senses, one is apt to question, "Is it feasible to engage all 5 senses during one activity?" The answer is maybe. It's more difficult than you might think! Let's take a closer look at 9 examples.
The Elusive 5th Star
You can add sound to almost any sensory play experience lacking this sense by cueing kids when to begin and when to finish play sessions with bells, a horn (or any musical instrument), an alarm, or music. Therefore, many of these 9 activities can easily be given an extra star for sound.
Multi-Functional Activities
You may or may not have noticed many of these activities are not just multi-functional due to engaging multiple senses simultaneously. Sensory activities with art projects woven into the experience also stimulate the creative, right side of a child's brain. Similarly, pretend play incorporated into sensory play accomplishes the same task. Whether parents, teachers, or caregivers put these activities to the test, children will benefit. All activities listed require the close supervision of an adult. Additionally, the age-appropriateness of the supplies must be approved by the parent/caregiver.
What's your favorite sensory play activity? Children's Factory would love for you to share.
tags: