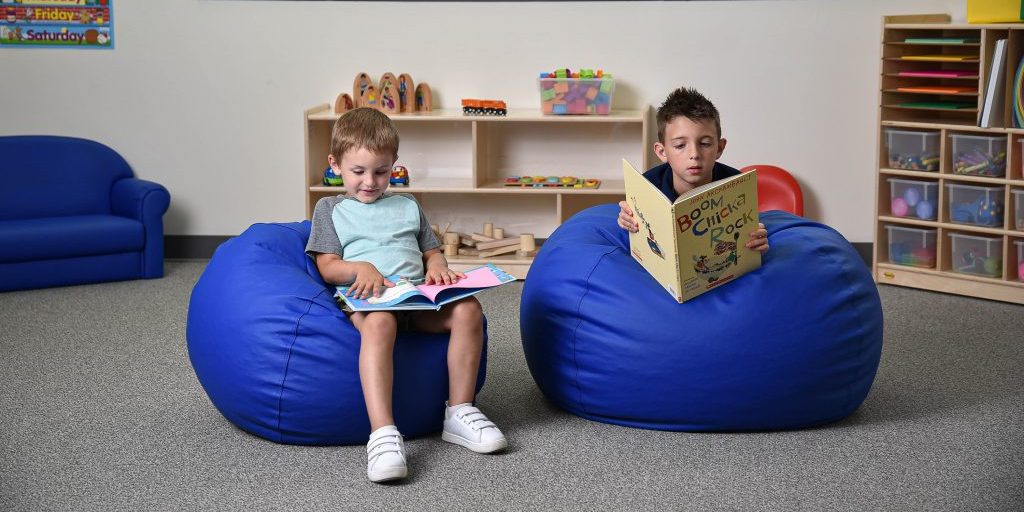 Wikipedia: "Placemaking is a multi-faceted approach to the planning, design, and management of public spaces. Placemaking capitalizes on a local community's assets, inspiration, and potential, with the intention of creating public spaces that promote people's health, happiness, and well-being."
When city planners started using placemaking to create social and fun communities, it wasn't surprising when employers followed suit by hiring architects to modernize their workplaces. Adding small communing areas with flexible seating kindled higher levels of collaboration between co-workers, more creativity, and a stimulating work environment.
Traditional seating structured in rows often appeals to the orderly nature of schoolteachers. However, when children are forced to stay in one location for long periods of time, it's not surprising that fidgeting and daydreaming crop up. The truth is, kids need the opportunity to interact with a wide range of students. Sitting in rows does not facilitate healthy and diverse interactions. Row seating can potentially hinder young minds from truly focusing and learning as well. Lack of movement can result in boredom. After experiencing the positive impact placemaking has had on our communities and workplaces, parents and teachers are pushing classrooms to experiment in similar ways.
Imagine the student experience when more sensory input is added to their day to day learning tasks. The act of placemaking in classrooms occurs when teachers embrace a new dynamic for keeping kids engaged. Moving from flex-space to flex-space to participate in different learning activities has been an incredibly successful tool. It allows kids to interact with a wider range of their classmates and to learn to focus and process information at a higher level.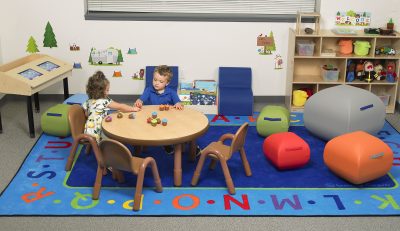 Classroom Placemaking is the Act of Intentionally Creating Flex-Spaces that Stimulate Learning
By using flexible seating to create interesting collaboration nooks and flex-spaces, your classroom will begin to blossom. As you know, every child is different. Some study and learn most effectively while using their core muscles on a wobbling Turtle Seat®, others prefer to recline in a pod chair, and still, others adore sitting at a table collaborating with a small group.
First, let each child experience a variety of flexible seating options. Take note of each child's preferences so you can assess how they learn best. Next, take placemaking to the next level by enlisting kids to help rearrange the classroom a few times a year to their specifications. This kind of student-centered approach to classroom design will give them the freedom to tackle a task where there is no wrong answer, and no one fails. It will stimulate their creativity, build their confidence, and help them learn to collaborate with classmates.
Does your classroom have panache? Have you used flexible seating to enhance how your kids learn? Send us a picture of your favorite flex-space!
tags: