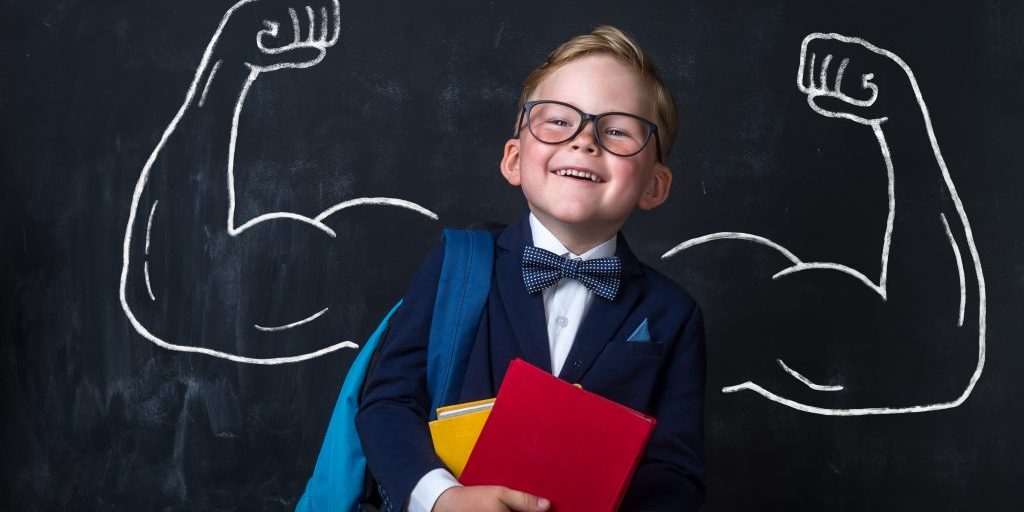 The modern workplace is changing and because of that, many companies are implementing employee flex-spaces that are designed to boost productivity, health, and happiness. Experts have proven it's an effective strategy for keeping employees engaged. Kids are just adults in training, so it's not surprising they react to their learning spaces in much the same way as adults. The following are 6 ideas for giving your classroom a similar boost by creating active learning spaces.
Colors
Teachers use color in classrooms as a teaching tool to help kids identify colors. Yet, there are many sides to color, making it a powerful communication tool. When dividing your classroom into flex-spaces and reading nooks, try using colors for different purposes in each space. A blue reading nook might be perfect to increase productivity and help keep kids calm. Design an orange space creating an energetic happy place to learn. A space for encouraging social interaction might have shades of pink for kindness, nurturing, and calmness. Pretend play spaces might have shades of purple to stimulate imagination and a sense of mystery.
Comfortable Seating
Everyone loves the thought of children chilling on beanbags. It's comforting. Nostalgic feelings about beanbags don't affect their comfort as chairs but might add to their appeal for adults. Because the love children have for beanbags seems to endure, Children's Factory provides oodles of options. Our High Back Loungers and Tear Drop Bean Bags were designed to give more definition to back support. The Double High Back Lounger was designed for two children to sit together. Beanbags come in a lot of color options to suit different spaces.
The Hexagon Happening Hollow (CF321-910) is perfect for group collaboration projects. Also available in Woodland colors (CF710-121).
Collaborative Nooks and Furniture
How can you help create collaboration between students? It's easy to provide flexible seating designed for tots together. The Hexagon Happening Hollow is a nook you can use for this purpose, but it's also ideal for reading a book and socializing.
Collaboration can also take the form of fun games, for example, the Value Line Birch Multi-Section Storage with Multi-Colored Trays is perfect. It has 15 cubbies with 5 colors of trays. Give 3 yellow trays to one group of kids, 3 blue to another, etc. and then at the end of each learning activity ask the group responsible for those trays to work together on how they will clean up and organize items in their trays. This is a win/win since decluttering classrooms is usually a constant struggle.
Sooth the Savage Beast with Nature
Children's Factory uses color is to bring the outdoors inside with our Woodland (also known as Woodtones for carpets) color palette. This palette includes sage, fern green, sky blue, deep water blue, walnut, and almond. The blue and green spectrum of cool colors is calming and looks wonderful in homes as well as classrooms.  Different shades of brown are not just thought of like colors in nature but also give a sense of strength, security, and safety. Surprisingly, given a choice of 18 colors in studies, brown ranked 5th for clothing and 2nd for furniture.
The Friendly Fern Rug brings the Woodtones into your classroom with images of plants, ladybugs, butterflies, and caterpillars. The Alphabet Seating Tree Rug brings in a forest tree, a squirrel and bunny to help you teach your tikes the alphabet.  View more Carpets & Rugs
Room Dividers
Kids are easily distracted. When creating spaces in your classroom for functional active learning zones, classroom dividers are a great way to keep the noise down while keeping your kids focused on your lesson – not their neighbor's activity.
Use the Pegboard, Whiteboard, Clear Panel, and Fuzzy Loop Room Dividers for displaying artwork, beautifying each flex-space, and writing homework assignments. The Quiet Divider® with Sound Sponge® series is the most effective noise minimizer and they are hook and loop compatible.
Don't Forget a Writing Surface
Creating active learning spaces occasionally need writing surfaces. Toddlers don't necessarily need their own desk and chair, a small table and chair set for a small group will do the trick and mesh perfectly with your new active learning spaces. The BaseLine® Teacher/Kidney Table and chairs allow the teacher to sit in the middle of the "C" shaped table to keep tabs on each student's progress. Place two tables together to form a circle or an "S" shape. By constantly rearranging your classroom you will keep the scenery fresh and exciting.
As toddlers grow, the BaseLine® tables will grow with them by purchasing longer legs to raise the height of the tables. Table legs come in 12"-24" heights with 2" increments. Chairs come in 5"-13" heights with 2" increments. Color options range from bright primary and secondary colors.
References:
https://www.forbes.com/sites/andrealoubier/2017/10/30/how-offices-are-innovating-to-improve-our-happiness-productivity-and-well-being/#780f9d266ad1
https://www.forbes.com/sites/tomvanderark/2018/12/21/top-education-trend-of-2018-active-learning-spaces/#3f211d06779e
https://www.verywellmind.com/color-psychology-2795824#the-psychological-effects-of-color
https://www.verywellmind.com/the-color-psychology-of-brown-2795816
tags: