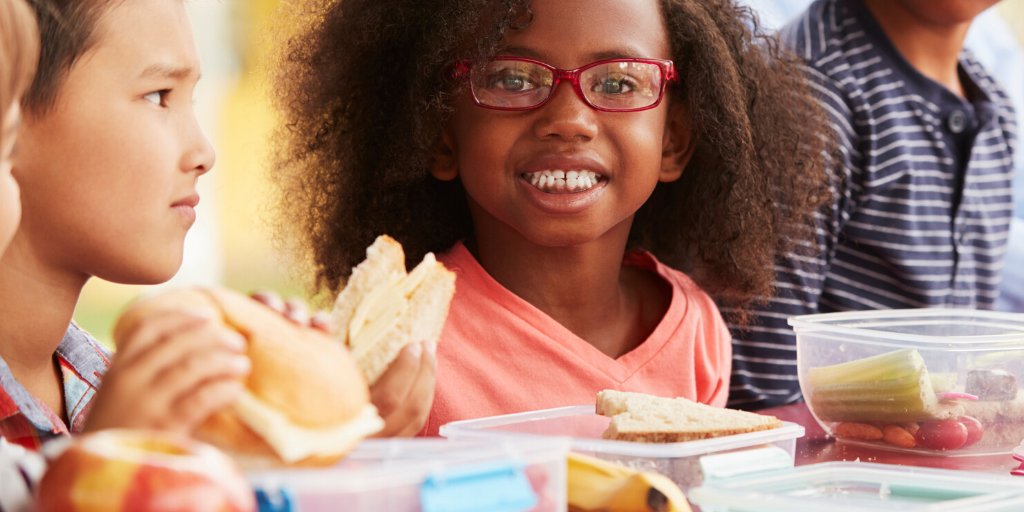 Children love snacks – especially those with a lot of sugar or salt, which are usually in colorful packaging and easily accessible. However, every parent aims to limit the amount of fat and sweet products in their child's diet. The perfect snack should be small, light, healthy and appealing. This is often more challenging when busy families are often outside of the home. To make things easier, you can use functional containers that allow you to take snacks prepared at home for park play dates, a day trip or to school. If you're running out of ideas or time to prepare healthy snacks on the go for your child, here are some quick and yummy ideas.
1. Apple sandwiches
Snacks for children should provide them with valuable ingredients. Prepare apple sandwiches by cutting the fruit into slices, spread with peanut butter and sprinkle with dried fruits such as cranberries. This snack is rich in vitamins, minerals and unsaturated fatty acids, which will give energy to every little explorer.
2. Vegetables with dip
Your toddler doesn't like vegetables? Encourage him to eat carrots, peppers, cucumbers, and broccoli, serving them in a different way than usual. Just cut them into thin bars and serve together with a dip based on Greek yogurt with herbs or with hummus. The seemingly ordinary vegetables will become attractive and will definitely taste better.
3. Ham wraps
Just a few slices of ham, cheese, and lettuce leaves will be sure to please. Arrange the products in layers and roll them into one roll. This is a healthier version of the traditional sandwich, after which your child will still have room for dinner.
4. Popcorn
You may think that roasted corn is not very healthy, but the truth is that the salt, butter or caramel added to popcorn make it more caloric. Limit the salt and butter and instead add herbs and a little olive oil.
5. Zucchini and raisin muffins
Kids won't even notice that you've added zucchini to sweet muffins. Even better, the zucchini will make your muffins moister and stay fresh longer. You can add raisins and vanilla extract to the dough and replace the sugar with honey or agave syrup.
6. Nut mix
Almonds, cashews, Brazilian nuts and hazelnuts are delicious and very healthy. It's a great source of unsaturated fatty acids, vitamins, and minerals.
7. Yogurt with fruit
Not all kids like natural yogurt but if you mix it with some fresh fruits like strawberries, blueberries or sliced banana, it will taste much better. Adding a bit of granola on top adds a fun crunch.
Sweet and salty snacks, fast food, and sweetened drinks are bad for our child's health. It's important as parents, that we make snacks with better nutritional value readily available. We must remember that the intensely developing body of a young person will not be satisfied with just any kind of "fuel" and that instilling healthy eating habits at a young age will encourage better food choices throughout life.