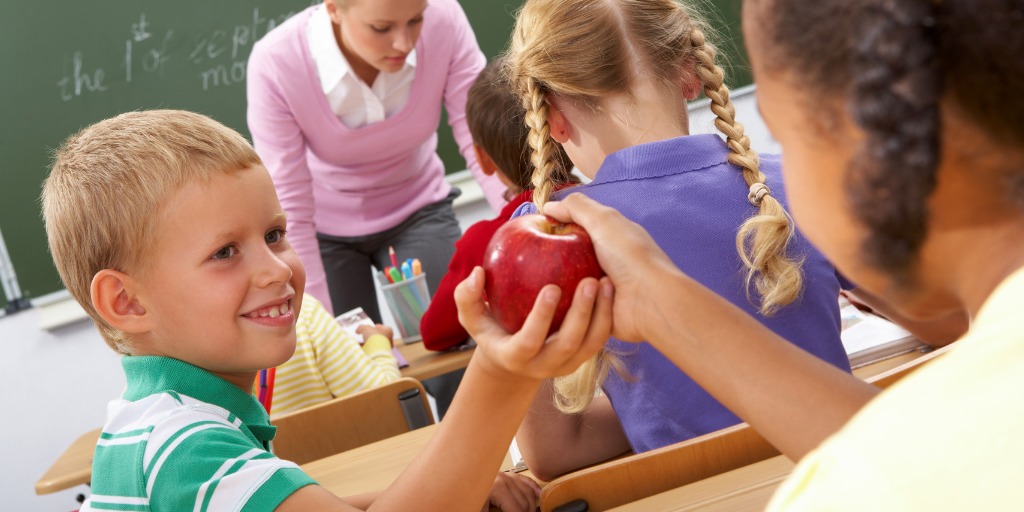 THROW KINDNESS AROUND LIKE CONFETTI AND SPRINKLE JOY IN YOUR HEART
Do you remember being little and creating sweet homemade gifts to give to your family and friends during the holidays? The idea of creating or doing something meaningful can be as simple as using just a few craft supplies, creativity, time, and loads of love! Help your children show off their 'holiday giving spirit' with a few of these fun and easy Christmas ideas.
Christmas Stockings with Love
When it comes to easy Christmas crafts that are also really cool, look no further than making a colorful stocking. Hang it as a decoration or fill it with small surprises that shows gift giving from the heart.
Cut a sock shape out of two pieces of 

felt

.

Staple the edges together a half inch from the sides, leaving the top open.

Glue 

rickrack

 over the staples to cover them.
Add a felt loop to the top corner of the stocking for hanging. Decorate with felt and 

buttons

.
Be a Smart Cookie
Do you have an elderly neighbor or know someone who lives alone? Bake some cookies with your children and bring them over. Simply roll out a tube of premade sugar-cookie dough, have the kids cut out shapes, then bake. When cooled, let them decorate with their own flare. They don't have to be perfectly decorated. Remember, it's the thought that counts.
Hot Cocoa Stand for Warmth and a Cause  
Forget lemonade, set up a hot chocolate stand! On a mild afternoon when families will likely be outside, offer cups of hot cocoa, along with candy canes for stirring. Donate the proceeds to a charity of your child's choosing. Go one step further and help them create a save/spend/share jar system with the money they've earned.
Tag, You're It
Make homemade Christmas tags for presents under the tree, for those homemade cookies or labels for your hot cocoa stand.
This is what gift giving is all about! Gifts that come from the heart show the real magic and joy of giving to those we love and even those we don't know. These fun activities also allow us to slow down and spend quality time with our little ones while creating lasting memories.
tags: