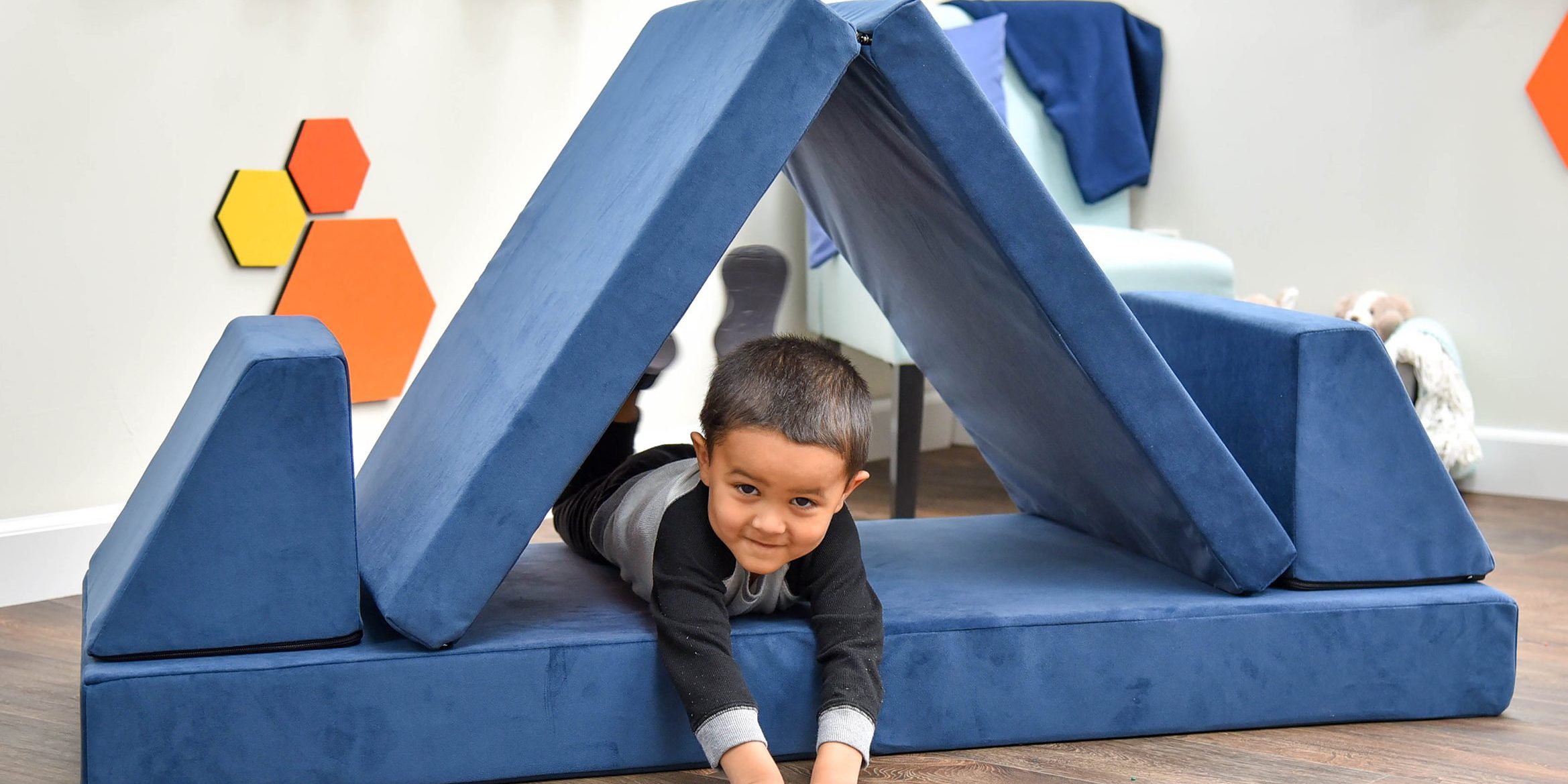 The Great Playroom Revolution
If you were to ask anyone over the age of 25 if they had a playroom in their home as a child, most likely you would find 80% of people say no. Today, if you were to poll the average elementary, middle, or high school student to see if they currently have or had a tween space or a playroom in their home, the results would likely be completely different. Some parents actually opt to have 2 kids share one bedroom in order to convert the other bedroom into a coveted playroom.
Additionally, the size of the average home has substantially grown since 1970. The median size of a newly built home has risen while the average number of people per household has declined. These two factors have nearly doubled the number of square feet per person in the average new home in the U.S. More space translates to families having the square footage they need to create adult spaces, tween rooms, playrooms, or blended spaces.
NYC Trendsetting
Matt A.V. Chaban wrote an article for the NY Times in 2016 where he proclaimed, "Playrooms are nothing new in New York City. Residents have long turned unloved or unused corners of their buildings into play spaces — anything to get the children out of the apartment for a few hours.
Yet these spaces are rarely afterthoughts anymore. Gone are the days of flickering fluorescent light bulbs, blank walls, and hand-me-down toys. Like the luxury apartments that surround them, playrooms have become carefully designed and curated affairs. Fisher-Price is out; Frank Gehry and Jean Prouvé are in."
Swanky NY apartment buildings might have the budget for famous designers to curate their playrooms, but what about the rest of America? How can the average family living in a single-family home provide an amazing tween room or playroom for their kids?
The 800lb. Elephant or Talking Giraffe in the Room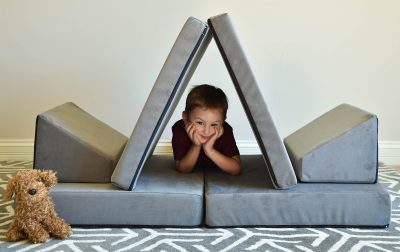 For kids to enjoy a playroom, they don't need a 7-foot tall, talking giraffe, an apartment-sized treehouse, or some other gimmick commonly found in large apartment buildings in NYC. Children's Factory has been specializing in producing indoor and outdoor play equipment for private homes, daycare centers, preschools, homeschools, and church nurseries for over 40 years. The goal has always been to provide kiddos with memorable and functional play spaces. Sometimes an entire playroom is used solely as an active play area or indoor playground. Other times a playroom might be designated as an art space, pretend play space or a reading nook. Splitting larger spaces into smaller flexible learning spaces is also a sensible option. Children's Factory has the right tools to develop fine and gross motor skills, promote creativity, sensory and cognitive development, and to build social skills and self-esteem in kids in any kind of home or school environment.
What's The Whatsit™?
If you are wondering right now, "What's it?" Don't worry – you are not the first to ask this question that plays off the name. The Whatsit™ was designed to be part playset, part couch. It can also be used as two chairs instead of one couch. Parents and teachers alike are thrilled with the versatility and the value. The Whatsit™ flew off the shelves the day we launched it, and it has not slowed down in sales since that day in 2020. Kids of all ages are weighing in after they receive The Whatsit™, and their love for it is universal. Do they love it because it gives them the opportunity to rearrange the foam shapes a hundred ways when engaging in pretend play? Yes. Do they love it because it's cushy and comfy? Most definitely. Do parents love it because their kids are no longer pulling the cushions off the family sofa to repurpose? Without a doubt! Do they love how the material is velvet-like and soft to touch? We believe so. It adds a sensory element kids tend to adore. The material lends a boho-chic, modern feel to any room. It appeals to kids of all ages as well as adults.
Boho Chic Is Perfect for Blended Spaces

The boho chic phenomenon is nothing new. You can look in almost any interior design magazine or website and find examples to back up this claim. One appeal to bohemian style is it allows people to pull together family heirlooms with newer pieces. People want to remember their youth and their family history. This might be one of the appeals to bean bags, porch swings and macrame wall hangings, and plant hangers. Boho chic is one part whimsy partnered with one part nostalgia after all.
Wabi-Sabi
Layering bold textures, patterns, and textiles is a key element. Embrace a wabi-sabi mentality. (Wabi-sabi means perfectly imperfect.) Mixing and matching makes a room feel eclectic and fun so everyone in the family feels welcome. Velvet always fits the profile. Rattan and bamboo are brilliant choices as well.
The Whatsit helps blend adult spaces with tween or kids' spaces. It's constructed from a soft, velvet-like material that is machine washable and stain-resistant. Keeping it clean is easy. It takes just seconds to reassemble into a cute couch or two chairs when littles are done playing, which means parents are able to enjoy the space without a playset monopolizing everything.
NextGen #Whatsit
Children's Factory is currently working to expand our line of products inspired by the success of The Whatsit™. What's it going to include? Well…You'll just have to wait and find out!
Check out all The Whatsit™ details and options on our Amazon Store Page.
tags: