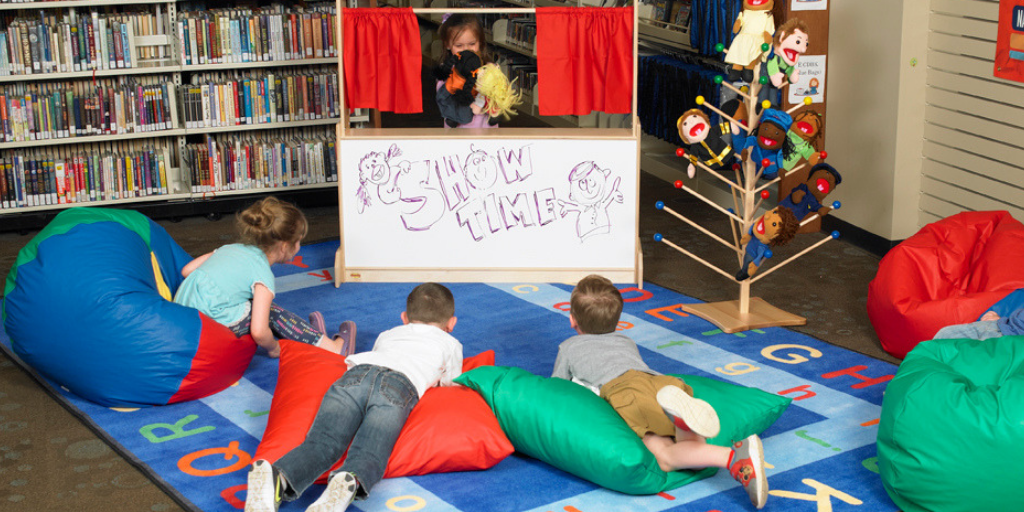 What is dramatic play?
Dramatic play is a type of play in which children accept and designate roles, and then act them out. It is an activity where they break through their norms, pretend to be someone or something different from themselves and dramatize situations and feelings for the characters they have chosen. Moreover, while this act may be viewed as trivial by some, it remains a fundamental part of the developmental learning process by providing kids the opportunity to express their own ideas, thoughts and feelings in a creative environment. 
Types of Dramatic Play
There are two types of dramatic play, which are structured and unstructured:
Structured play has a pre-determined set and desired result. A parent or teacher will develop a scenario for the children to play into. Perhaps, they will set up an imaginary grocery store. Then they will help designate roles or allow children to choose from the roles that are available. The children then work through situations that arise within the set.
Unstructured play is a dramatic play where children are given the liberty to choose their own scenarios. The living room sofa might turn into a pirate vessel, or a shoe-lace might become a stethoscope in a doctor office.
The Benefits of Dramatic Play
Experts agree that dramatic play is a vital role in a well-rounded preschool program. Here are some benefits:
Self-Control
Children are known for acting on emotions. Interestingly, when children assign and accept roles in a dramatic play situation, they are inspired to stick to them, seeing them as rules to follow. This helps them develop the ability to organize and plan with others as well as control their impulses.
Language Development
Dramatic play teaches and promotes expressive language. Children are inspired to communicate their wishes to their peers and therefore, must learn to speak from the perspective of their pretend roles. Dramatic play is often a good avenue for children who are shy or with low self-esteem to participate in a group.
Conflict Resolution
Both unstructured and structured dramatic play create an avenue for conflict resolution. Normally, disputes will occur during playtime, but dramatic play given children an opportunity to work through their disagreements to reach a compromise. It helps children to consider other perspectives as they recognize various roles of people in their lives and communities.
Math and Literacy
It provides a platform for children to familiarize with abstract math and print. Consider the children who are playing as servers in a restaurant. He/she will combine both print and numbers as they take orders and fill them.
Child Empowerment
It's empowering because kids can choose and accept their own roles in the scenario, but also because dramatic play offers a haven for children to act out traumatic experiences. Generally, when children act out dramatic or frightening experiences, they place themselves in a strong role. They choose to play mom or dad, two important figures in their lives, or a superhero with great powers. A child who has lived through real trauma, like a car accident for example, might choose to be a paramedic or doctor.
In conclusion, dramatic play can take many forms. Children might pretend they are tending to animals at a veterinary clinic or cooking a gourmet meal in a restaurant. Including dramatic play time in a child's schedule will provide a much-needed opportunity for them to get out of their comfort zone and let their imagination soar.
tags: