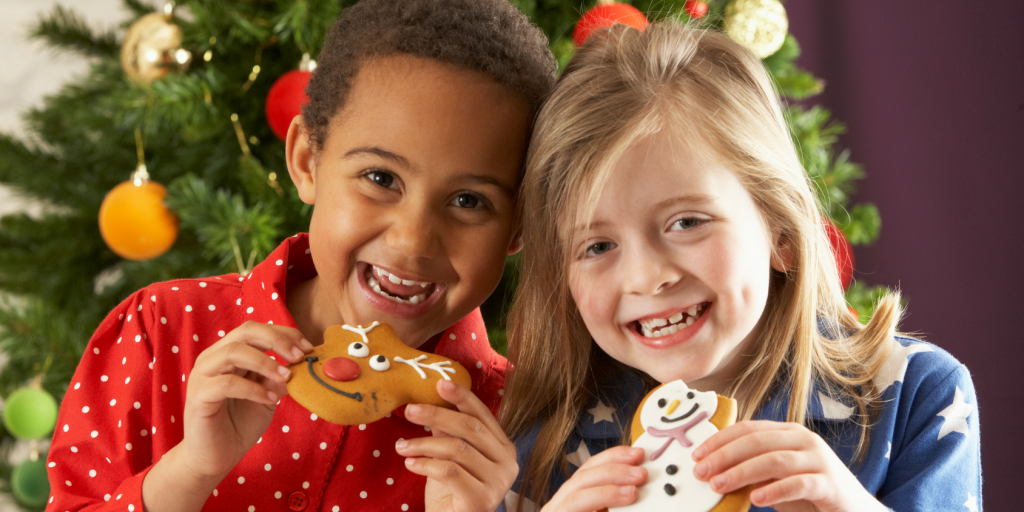 Holiday expectations are often a heavy load for any parent! And because of this, children will actually get less relaxed time with the parent. Meanwhile, the parent will tend to have higher expectations of good behavior than usual on their children. You can see where this is heading! It's heading towards disaster and here's why!
Children's hopes soar high in anticipation of the holidays. Sometimes they can't go another moment without exploding in some sort of feeling whether it be good or bad. We need to remember that they still need to have their chance to cry, express their disappointment or be silly for a while. When they are done with these exploding emotions, they can usually feel your love again.
Here are some other ways to make this holiday season more enjoyable for both you and your children.
Make sure you take the pressure off yourself during the holidays. Your decorations and holiday traditions don't have to look like anyone else's. Rather than dragging your family through the ritual traditions, decide what works best for you and your family depending on the age of your children.
Schedule a 'special' family time every day during the holidays where your children continue to have the sense of connection that promotes peace throughout the household. Make sure you also maintain a routine bedtime and sleeping schedule. Even though they might have a holiday break, children still need a good night's sleep in order to avoid unnecessary meltdowns.
During the holiday season, be intentional about the expectations you set for your children. Talk less about the gifts under the tree and more about family, friends and your faith. The holidays also provide the perfect opportunity for children to hear family stories passed down through the generations.
Give to another family in need this holiday season. This a great opportunity to teach children that they can help others who are less fortunate than they are. And in return, they have transformed a sometimes greedy heart into a kind heart.
At this busy time of year, count your blessings and encourage your children to count theirs too. More importantly, make your blessings count!
Enjoy this holiday season with your family!
tags: