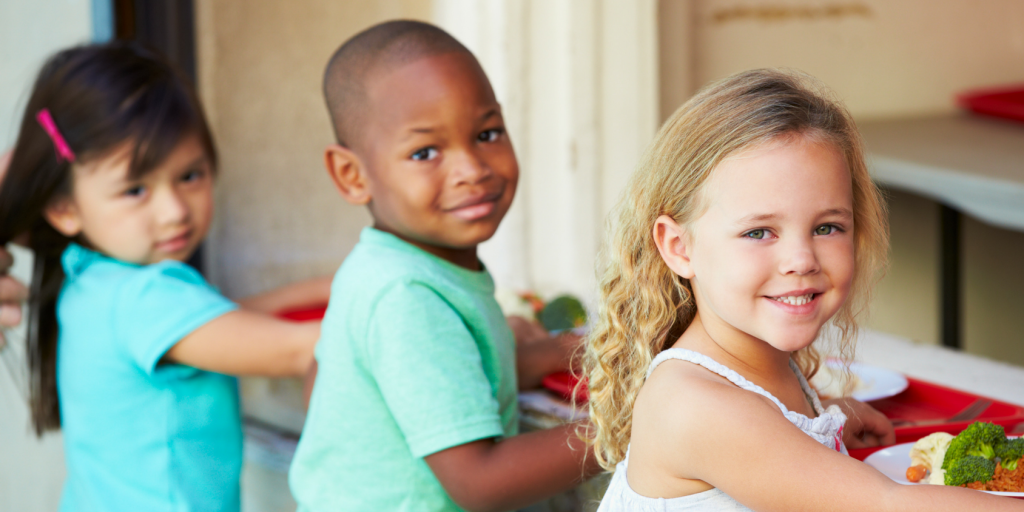 It's that time of year again for holiday parties with loads of fattening sweets and appetizers and Thanksgiving, a time where we can eat until we are almost drawn into a food coma!
And with the rise in childhood obesity, we have reasons for concern! Right?
To encourage healthy eating habits, probably one of the most important things is to be a parent role model. The impulse to imitate parents can be strong so don't ask a child to eat an apple while you are eating potato chips. One way to help with healthy eating is to get your child involved in grocery shopping for the family and when they can read, encourage them to read food labels.
With smart grocery shopping, your family will also be encouraged to eat more meals at home. Restaurants and fast food meals tend to have more added sugar, unhealthy fats and larger portions. Cooking ahead of time will also help you plan out your meals throughout the week and avoid the middle of the week drive thru meal. Make sure you also shop for plenty of fruits, vegetables and healthy beverages so when your child wants to snack, they will avoid things like soda, chips and cookies.
And here is maybe the biggest bonus yet when it comes to healthy eating!
You can make dinner time more than just eating a healthy meal! Gathering the family around the table for a meal is your perfect opportunity to talk and listen to your children without the distraction of TV, phones or computers. This simple act of finding out how your child's school day went can play a big role in boosting your child's mood and self-esteem. It can help you identify challenges in your child's day to day activities and provide you with an opportunity to offer guidance. Knowing that your whole family will sit down to dinner every night can be very comforting to a child. So start the tradition now and gather around the table for some healthy food AND some healthy family conversation.
tags: