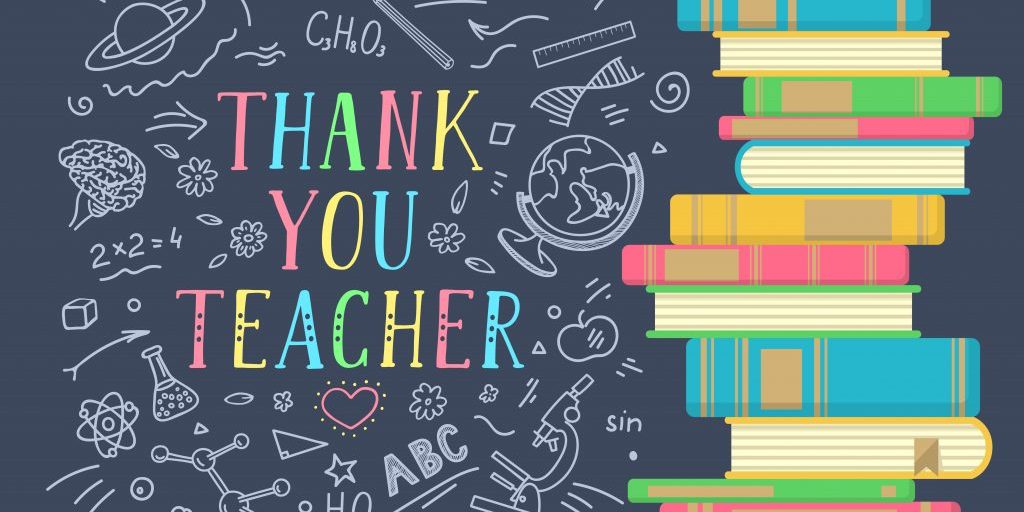 The first week in May is Teachers Appreciation Week. Many children are not aware the work of a teacher isn't always easy. Teaching children the importance of showing gratitude to people who positively impact our lives is part of the growth and development process.
Teacher Appreciation Week enlightens kids about the interconnectedness of people. Teachers help children learn and blossom. Then, as children grow into adults, they will begin to understand they need to mentor others as they have been mentored. It's a social-emotional learning moment for parents to use to help their kids become more compassionate and grateful.
Social-Emotional Learning Through Small Acts of Kindness
The current trend is to "make kindness a habit". Encouraging kindness starts in the home and then extends to classrooms, playgrounds, social groups, etc. Proactively coaching kids to be appreciative starts with our own actions. Kids watch and learn from the people closest to them. Therefore, modeling the behavior we desire is pivotal.
Small acts, like offering your seat to someone who needs it, holding the door open for the person behind you, or picking up an item for someone who has dropped something, begin the process. Larger acts require more time and commitment. Volunteering at a soup kitchen, helping at an animal shelter, visiting the elderly at senior living facilities, sending a care package and letter to an active member of the military, escalate the idea of kindness to a more tangible and higher level.
9 Ideas to Take Gratitude to the Next Level for Teachers Appreciation Week
Collaborate with other parents to create a notebook with hand-drawn pictures, photographs, and handwritten notes from students thanking their teacher. This way, all the students will be able to participate. The notebook assembles everything into one convenient keepsake.
Record a video of your child sharing their favorite memories from learning in the teacher's classroom or just the things they like best about their teacher. Email the video.
Have your child draw or paint a picture for the teacher. Give your child some ideas for content or download a template for them to color. Many exist online.
Coordinate with other families to create a poster that many children in the class have worked on together with a big thank you message.
Offer 30-60 minutes of your personal time helping the teacher in the classroom. This is like a coupon the teacher can redeem anytime when life gets hectic, and they need a break.
Help your child write a thank you letter to their teacher. Some kids will have no problem writing a letter by themselves. If your child appears to struggle, guide them through the letter-writing process by asking them questions. Their responses can be used as inspiration for the letter. For example, "What is one of your favorite activities?" If their response is, "I loved story time when Mrs. —– read —– book to us." Then you can use this information to suggest they write, "I loved story time this year. —– is my favorite book! You make reading fun. Thank you for everything you do. I appreciate your hard work. Etc."
Coordinate an online fundraiser to raise money for next year's school supplies. You can set up a GoFundMe account and raise money online for a teacher. Additionally, many educators lack access to all the classroom supplies they need. Amazon "Clears the List"2 program fulfills classroom supply wish lists for teachers. When educators focus on nurturing their students to the best of their abilities, then everyone wins. Learn more.
Treat your teacher to more than an apple by giving them a gift card to Starbucks or their favorite restaurant. You could even make the teacher a homemade lasagna (which is easy to freeze), so they have a dinner ready to pop in the oven on any given day when life gets hectic. Lastly, what teacher's family won't appreciate a gift card for Grub Hub or Doordash?
Donate to a virtual food drive in the name of your teacher. Studies reveal 13 million children in the US are food insecure. That equates to 1 in 6 children not knowing from where their next meal will come.3 Google "host a virtual food drive" and you will find dozens of charities that help people (just like you) organize local food drives.
Everyone loves to be recognized for their efforts. Teachers are no different. Any small (or large) act of gratitude will be thoroughly appreciated. What's the most amazing thing you have ever seen a child or a parent do for a teacher? Why not make this the year the one you choose to go above and beyond? The results of your actions will likely reach further than you ever thought possible.
References:
tags: