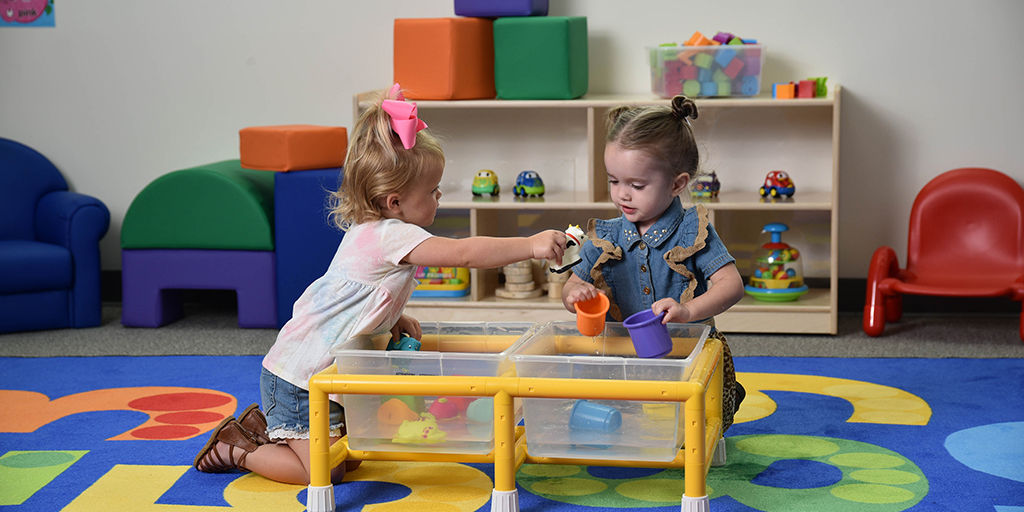 We've all seen the signs in the classrooms, the t-shirts for kids at the store, and all the back to school merchandise that says, "If you can be anything, be kind." One of the best things that we can do at this moment, to make this world a better place, is to show kindness and teach our kids kindness as well. It is important to help nurture kindness in your children from a young age. Making our country a kinder place may seem overwhelming these days but nurturing kindness in your family is entirely doable. Focus on the thoughtful habits of you and your family's daily routine and add in a little self-reflection and commit to raising the next generation of truly good, kind people.
Here are a few ways that you can teach your kids to be kind. To show kindness to others.
Small Acts = Big Results
Being kind is easy. Teaching your children kindness is even easier. Your children are watching your every move and will mimic how you treat people. Simple acts like returning a cart to the front of the store for someone, helping someone carry their groceries, giving up a seat in a crowded waiting room, paying for someone's meal in the drive-thru line behind you and giving someone a compliment as they walk past you are all small ways to be kind. You never know what people are going through, you may turn someone's day around.
Getting your children involved will create more excitement, not to mention, some amazing memories.
7 ways to encourage kindness:
Send a care package to a service member.
Bring dinner or treats to your local Police and Fire Station- Many school districts participate in Open Door projects, where local Servicemen and woman will open car doors for kids getting dropped off at school, greeting them when they walk off the bus and opening the doors of the school for them. There are always a lot of high fives, hugs, and smiles.
Create a card campaign for a local nursing home
Participate in a charity walk or run as a family.
Donate old blankets, towels, and sheets to your local animal shelter.
Leave little happy notes around town.
Choose a day a week to be "Four Good Deeds Day". Talk about what deeds you did as a family. Watch closely, because those deeds will grow to much more than just 4 a day and will spill over into all the other days of the week.
4 ways to celebrate your teacher:
Write a thank-you note.
Offer to buy supplies for the classroom
Bring them a gift card during back to school and near the end of the year. Their schedules get chaotic and "gifting" them dinner, would go a long way.
Ask them to send you their Wishlist for their classroom and start a fundraiser to help them get it. Ask for donations from local businesses or friends too. Many teachers have a very small budget. Giving something back to them when they give so much of themselves is priceless.
Be kind to your planet
Kindness isn't just for people, it's for our planet too. Imagine if every child was excited about helping clean up our planet, what a difference that would make, right? Parents, that excitement starts with you!
Never Litter. Ever- Even if something drops by mistake, make a point to pick it up. And if you see trash in the park, throw it away. It feels good to take care of a mess you didn't make and weren't "supposed" to clean up.
Recycle, Reuse, Renew- How's this for a double helping of kindness? Have your children collect and take empty cans and bottles to a recycling center that pays you for what you bring in, then donate the money to a local charity or animal shelter.
Research shows that being kind increases happiness and well-being, and that kindness can lead to increases in peer acceptance. In essence, more kindness can create less bullying. And in our current climate of COVID-19, we could all use a lot more kindness. Kids are feeling the stress that we, as adults and parents are feeling. By creating a routine of kindness, we are helping them, our community, and ourselves to have a happier kinder life.
tags: