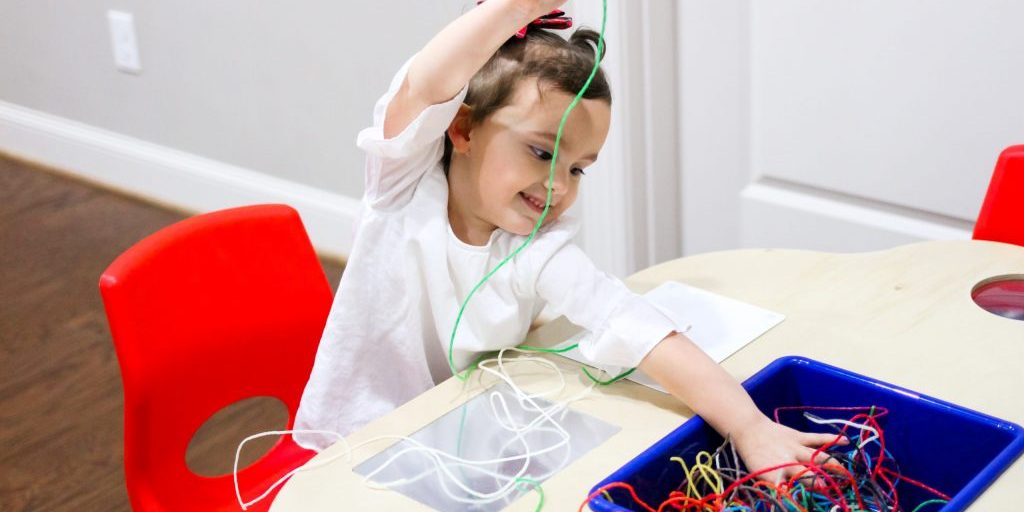 Time-Out for Technology? 
It's 2019, and while most preschoolers don't even know how to tie their shoes, we can almost guarantee that they know how to use the latest and greatest electronic devices. And, we don't need statistics to tell us we are over-attached to our technology. It's everywhere!
But at the same time, we know that kids need to be able to navigate through our wired world to excel in school and beyond. When it comes to STEM, the "T" in STEM (Science, Technology, Engineering and Mathematics) can be hard to teach.
During the preschool years, young children are developing a sense of creativity while exploring their ability to create and communicate using a variety of technology. If we can teach kids at an early age how to use technology for good, in a safe and supervised environment, they will most likely understand that it's more than just a way to socialize or have fun.
Thankfully, there are many great tablets made exclusively for preschoolers and they offer many benefits. These interactive tools promote learning and development through fun, entertaining activities while teaching the child to care for the device itself. Teachers and parents can use these devices to complement the lessons they're teaching through traditional methods either by topic or skill. And, with any electronic device, a child also works on their fine motor skills by pointing, clicking, scrolling and handling. Incorporating these digital devices in a child's learning routine opens a new world of challenges and experiences. 
Some may view computer and tablet learning as an activity for an individual. However, it is actually a great time for young learners to interact and work together to problem solve and take turns. Creating an inviting space with multiple seats will encourage collaboration and building relationships with their peers.
Technology jobs are (and always will be) in high demand. Who is going to be best equipped to fill those jobs? The ones who start learning now. And Children's Factory has the products and resources to help make that happen. We have hundreds of STEM products to stimulate even the youngest child's mind. Visit our website today.
Featured photo credit:
Little Busy Izzy
tags: